The enchanting 3,062 square-foot Cape Coral Modern Fantasy will exceed your expectations with stunning open views of the sunrise over the expansive waterway. Designed for both indoor and outdoor entertainment, this luxurious home is sure to turn fantasy into reality.

Three bedrooms, 2.5 bathrooms and a convertible office offer ample space that can accommodate up to 8 guests. The master bedroom overlooks the water, with direct entrance to the patio through a sliding glass door. The master bathroom suite includes two separate counter spaces with a sink and mirrors on each side, an oversized spa bathtub, and a separate shower. Every bedroom is equipped with a flat screen television for guests to wind down with in the evening. The convertible office offers a bright and open environment with tall windows and high ceilings. A comfy, queen-sized Murphy bed is included to make the office an optional fourth bedroom.

The open and light concept keeps every room bright throughout the home. The large and spacious kitchen features ample counter space, a large center island, a breakfast nook, and a bar. Next to the kitchen, the living area features large couches, a flat-screen television, and an open view of the pool and the Intracoastal outside. Just in the next room is an area dedicated to entertainment with a billiards table and a bar, with a separate dining area underneath a beautiful chandelier hanging from the high ceilings. The billiards room overlooks the patio and pool, and also offers two outside entrances for easy access outdoors.

You will be left in true awe when you experience the views at Cape Coral Modern Fantasy. Walk out onto the back patio to find a large heated pool overlooking the Intracoastal with a tiki bar and seats installed right inside the pool, as well as a large patio area with dining and lounging furniture, including a hammock for ultimate relaxation. The outdoor dining space is covered with lighting and fans and includes two refrigerators and two barbecue grills (one gas and one electric). Out on the dock is a boat lift for those who love being out on the water. The wide, intersecting canals make for magnificent water views from either the dock or while on a boat.

A completely surreal experience is just outside on the dock, where a private deck resembling a small island out on the water awaits. A tiki hut covers a backyard fire pit table that seats six, with extra space around for sunbathing during the day in lounge chairs or a hammock. With a kayak storage rack available for use, guests can experience exciting water activities during the daytime as well. The island is equipped with multicolored lights for a vibrant evening setting. Whether enjoying a sunrise or sunset on this picturesque island, you will be sure to feel the serene calm that the peaceful water brings.

Cape Coral is famous for its scenic canals, which it has more miles of than any other city in the world. The city is also a destination vacation playground, with gorgeous beaches, golf courses, and a family water park. The barrier islands Sanibel and Captiva can be accessed by boat or vehicle and offer premier resort amenities, dining, and entertainment. The Pine Island Sound Aquatic Preserve is where visitors go to scratch their aquatic adventures itch, and to enjoy fishing, kayaking, ocean sightseeing, scuba & snorkeling, sunbathing, and more. There's something wonderful for everyone in Cape Coral!


House Rules:
1) As the responsible party and primary occupant of this rental, you must be 25 years or older.
2) Once you have reserved this property online, we require the following:
a) The responsible party will sign a rental agreement, which includes filling out a list with names and age s of all occupants (this will be emailed to you).
b) The person responsible for the credit card payment will be required to email us a photo of their driver license or passport.
3) No special events or parties are allowed without prior consent from iRenta
4) No pets are allowed without prior consent from iRenta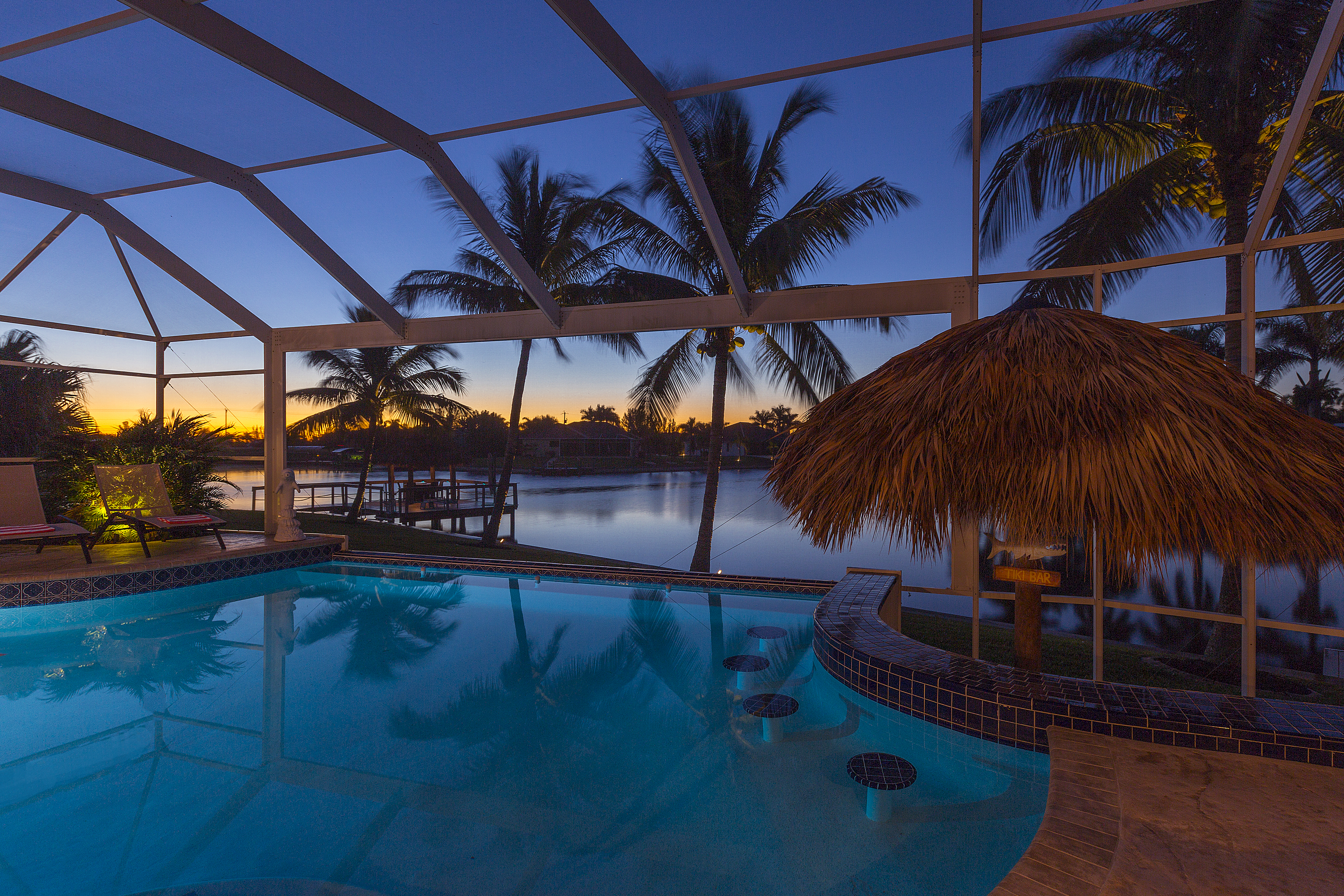 Enjoy the sunrise in the tiki bar pool!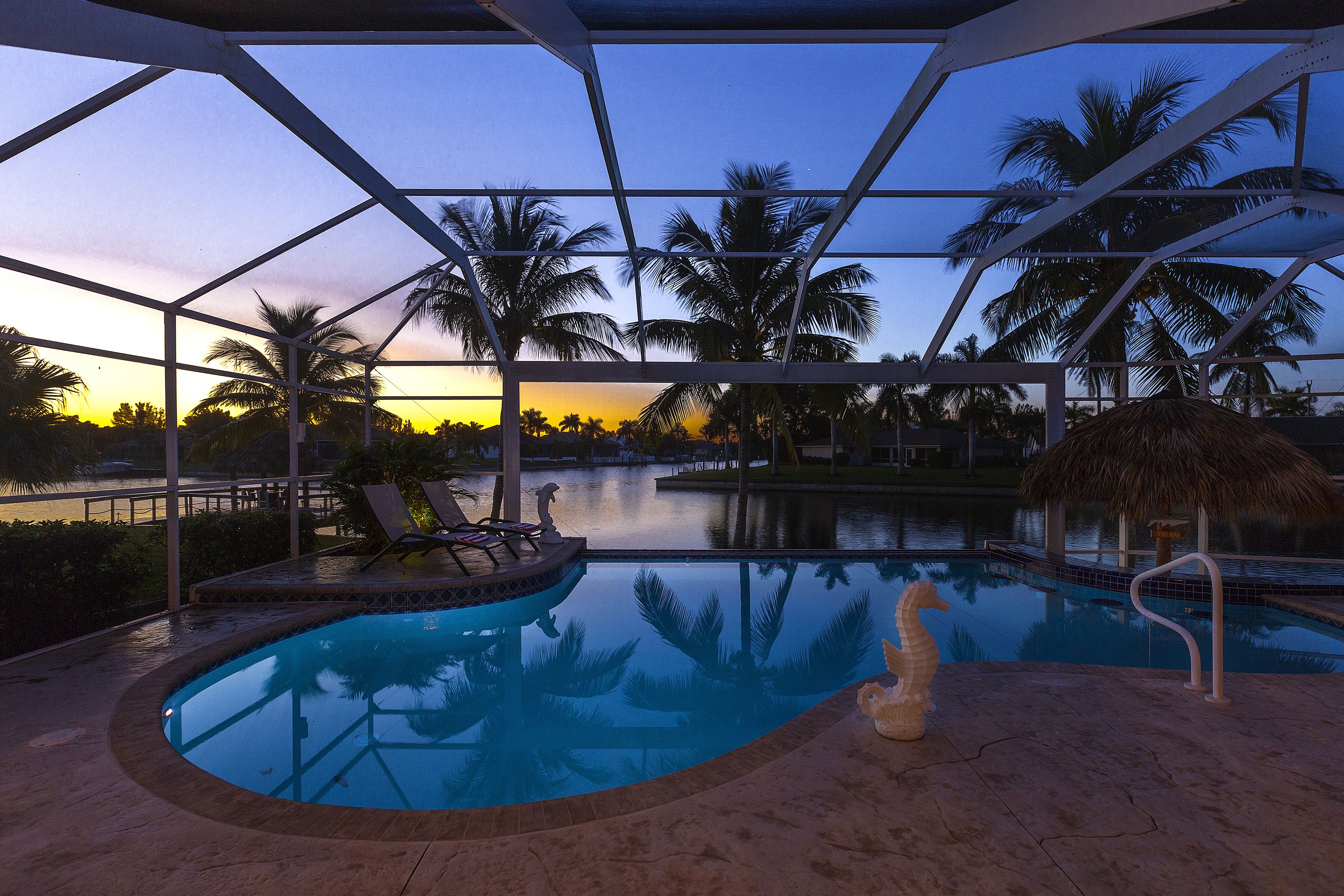 Perfection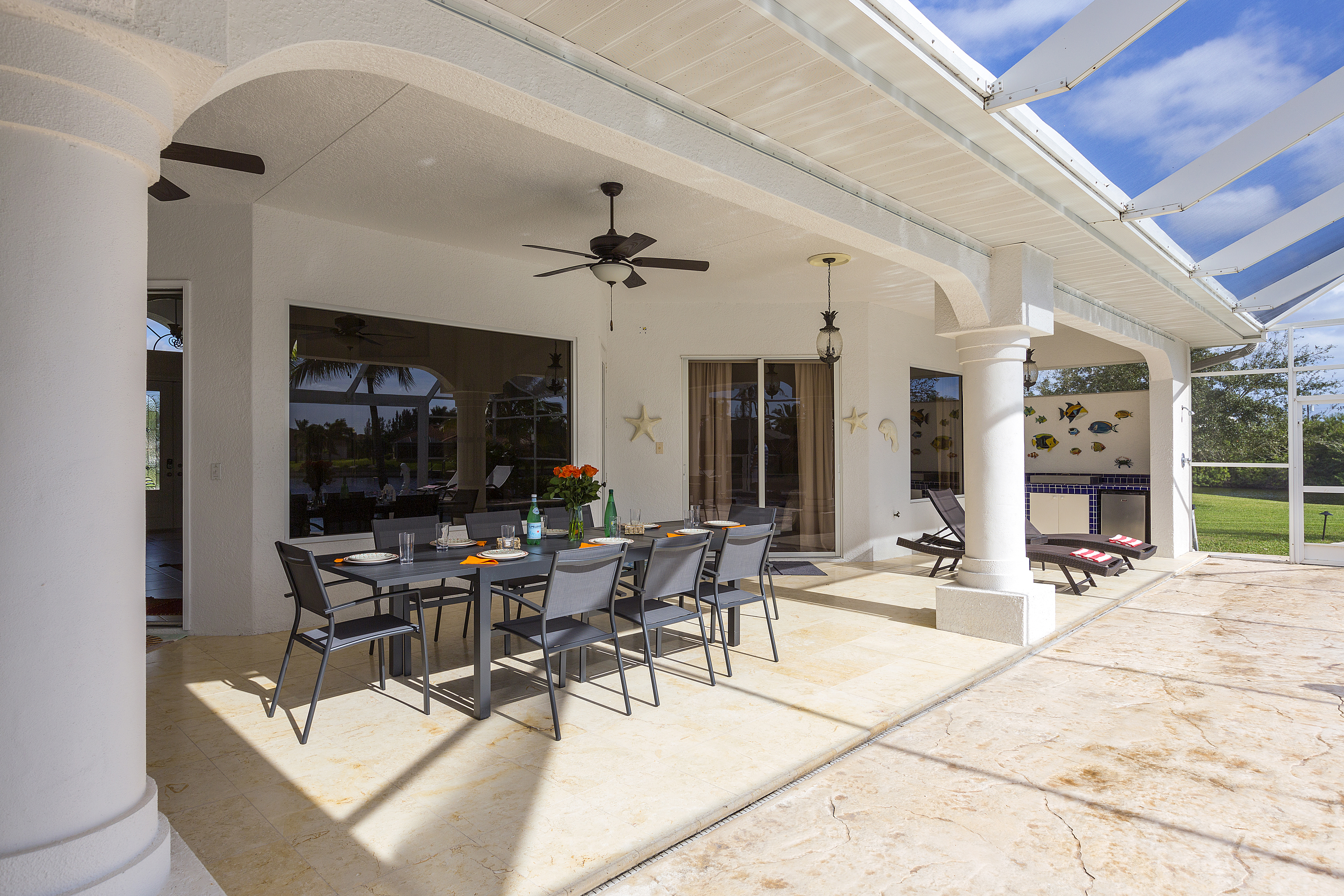 Dining for 8 by the pool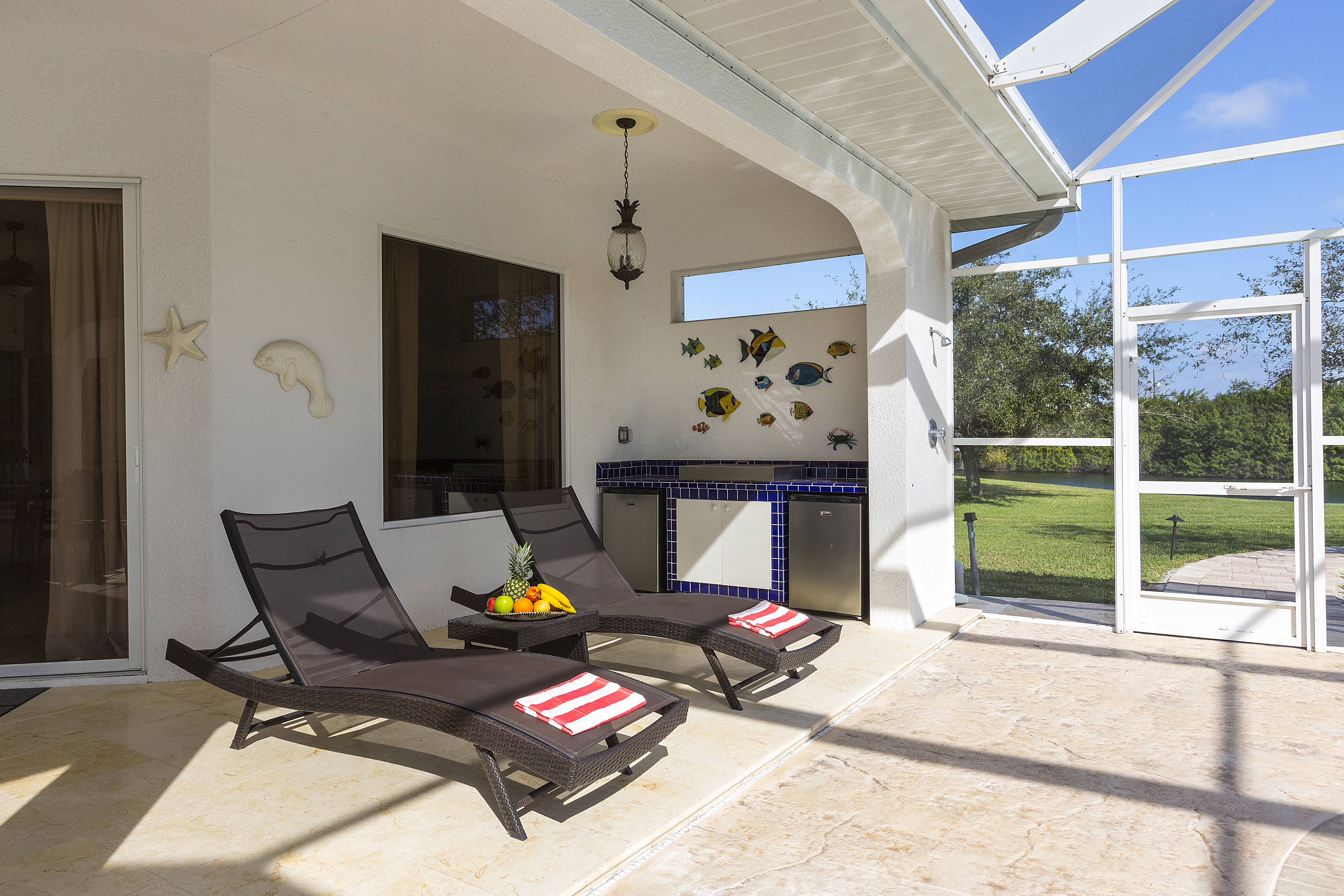 Lounge out all day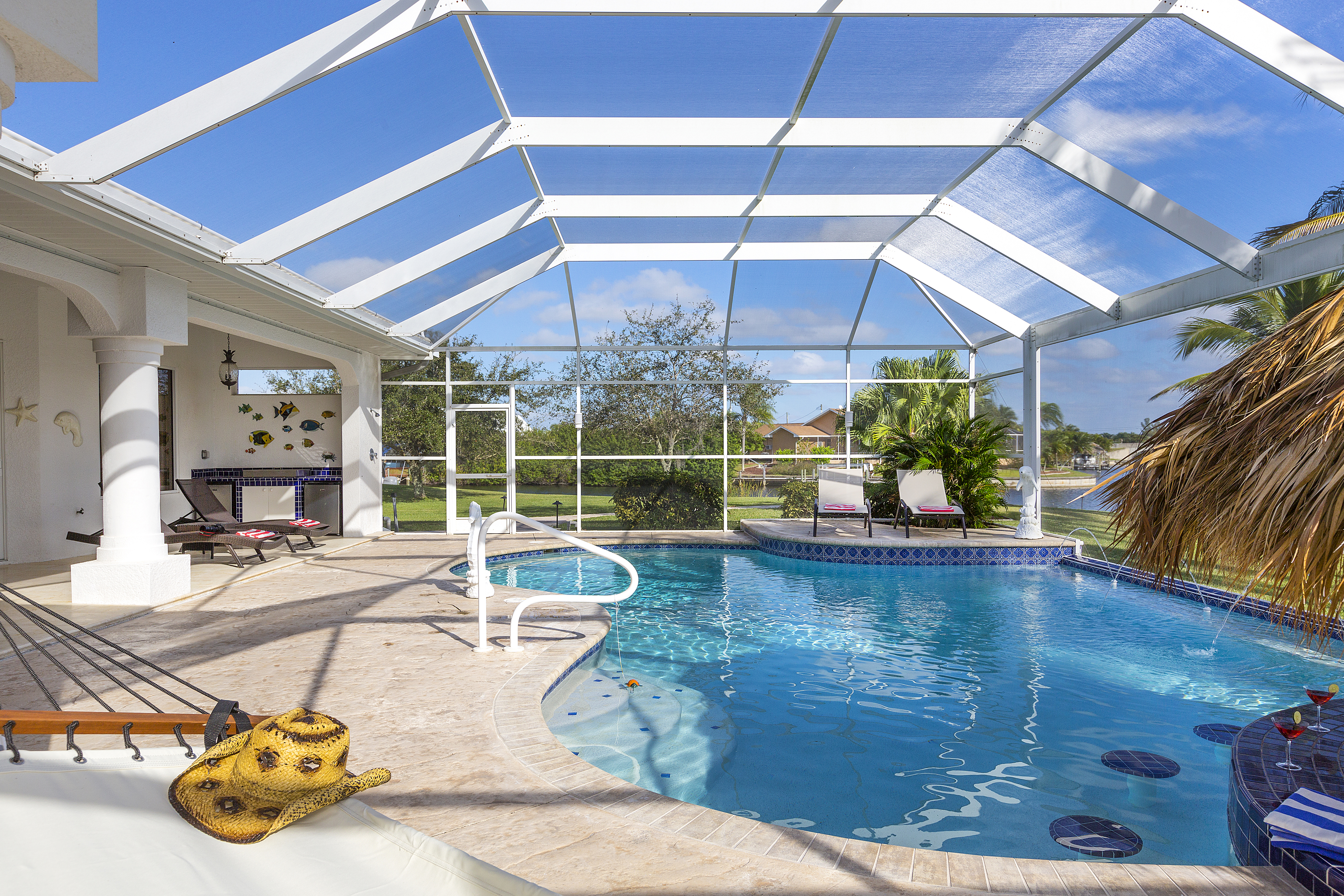 Pool is very large and spacious.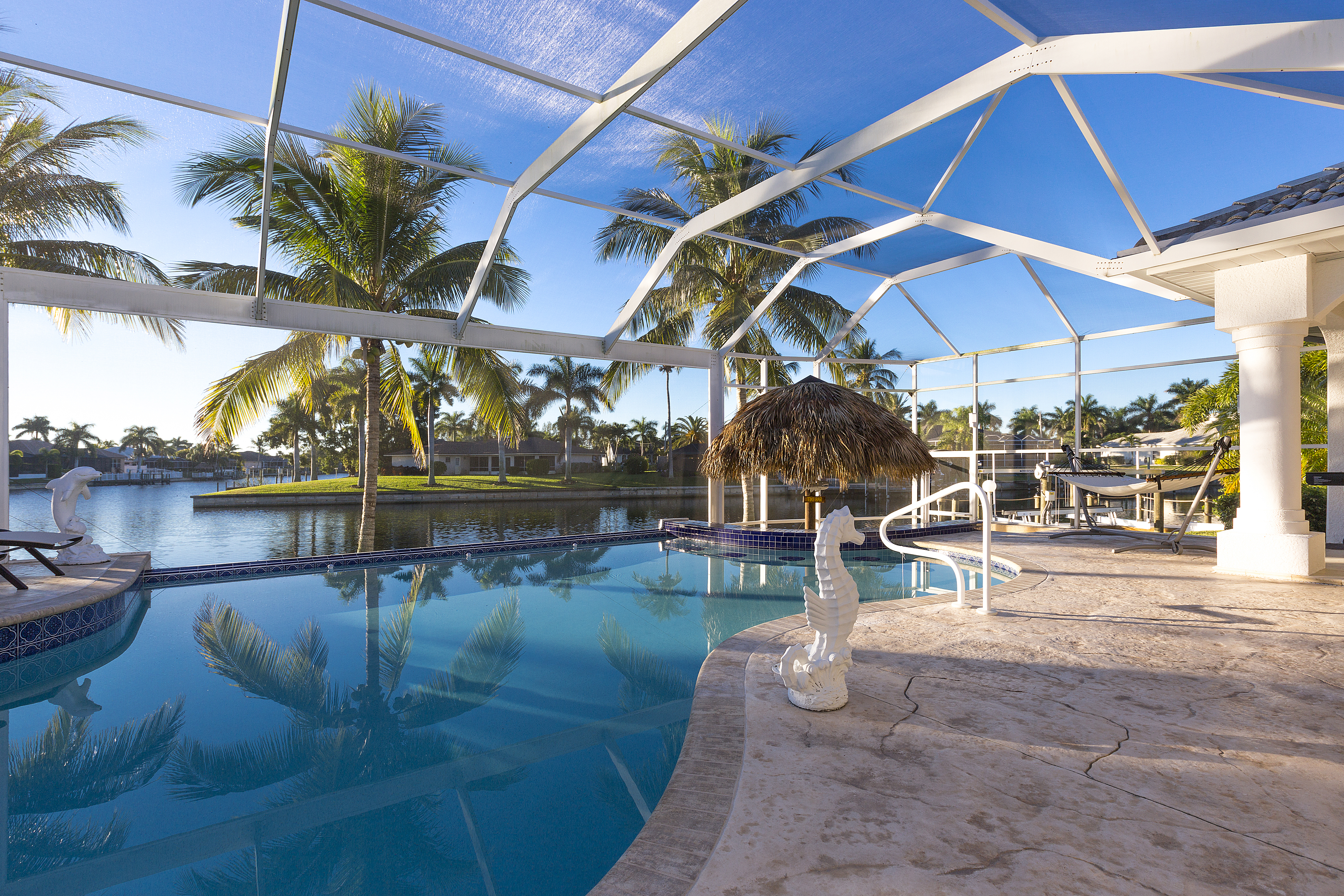 Enjoy a beautiful view of the canal from the pool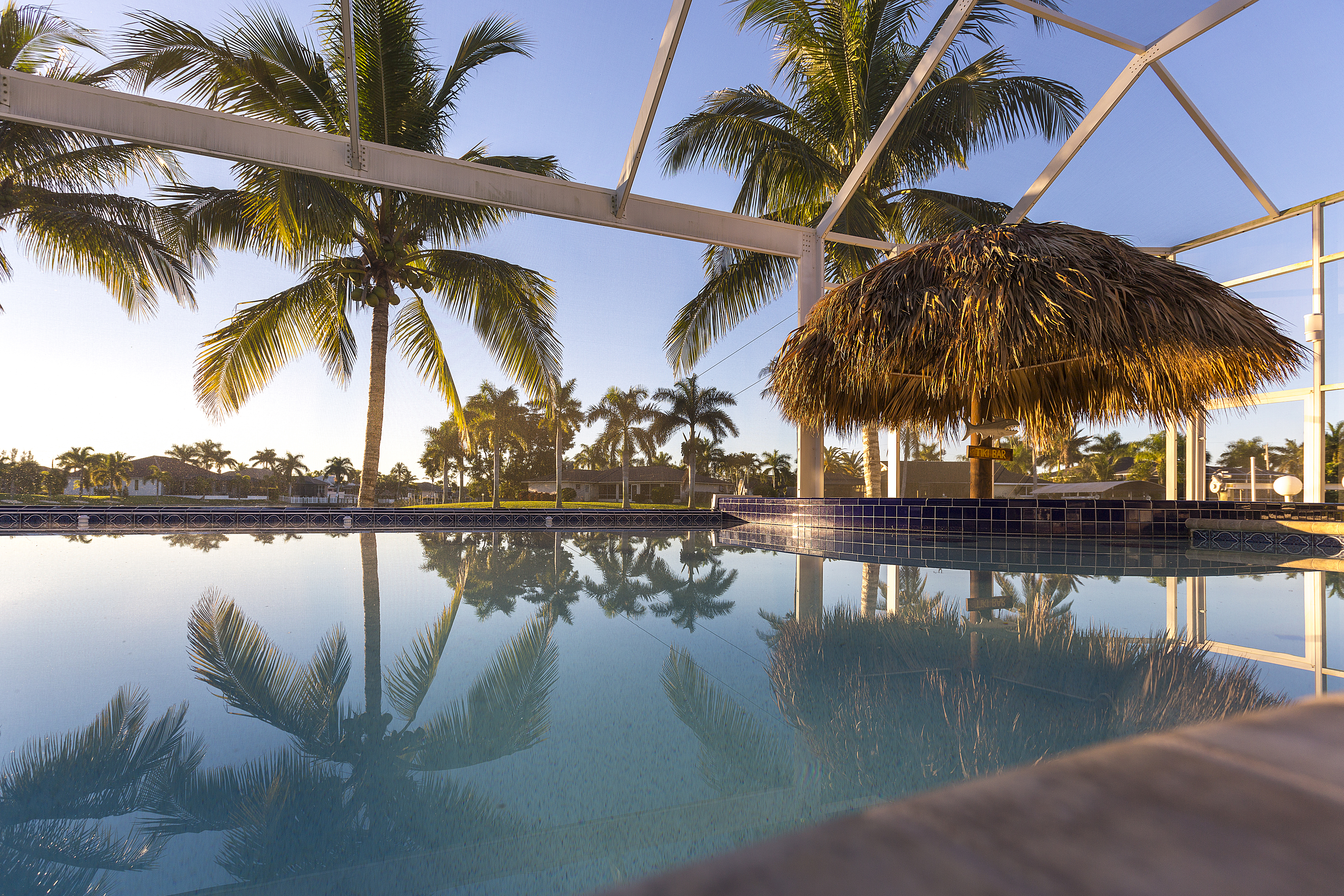 Marvelous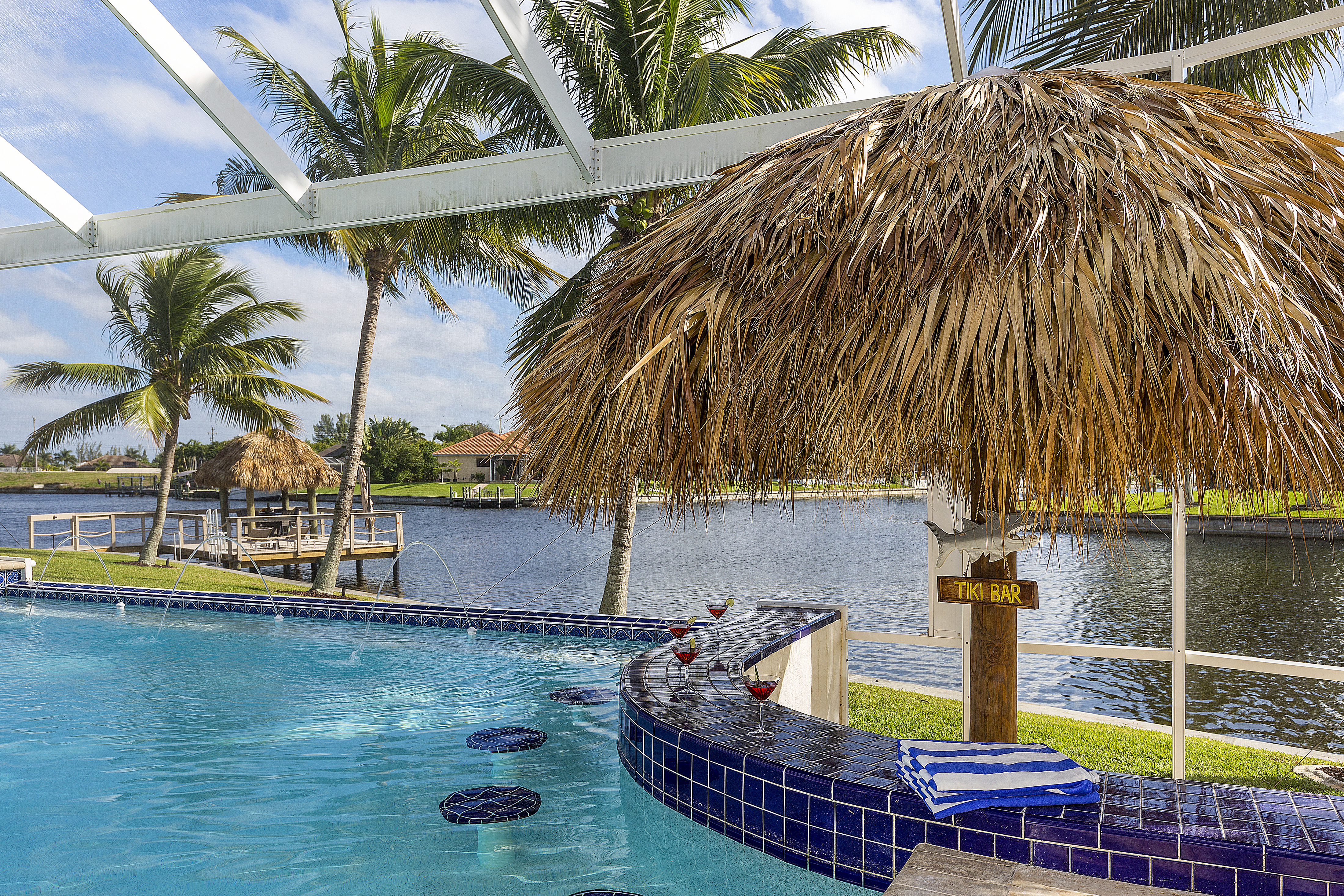 Tiki bar in the pool!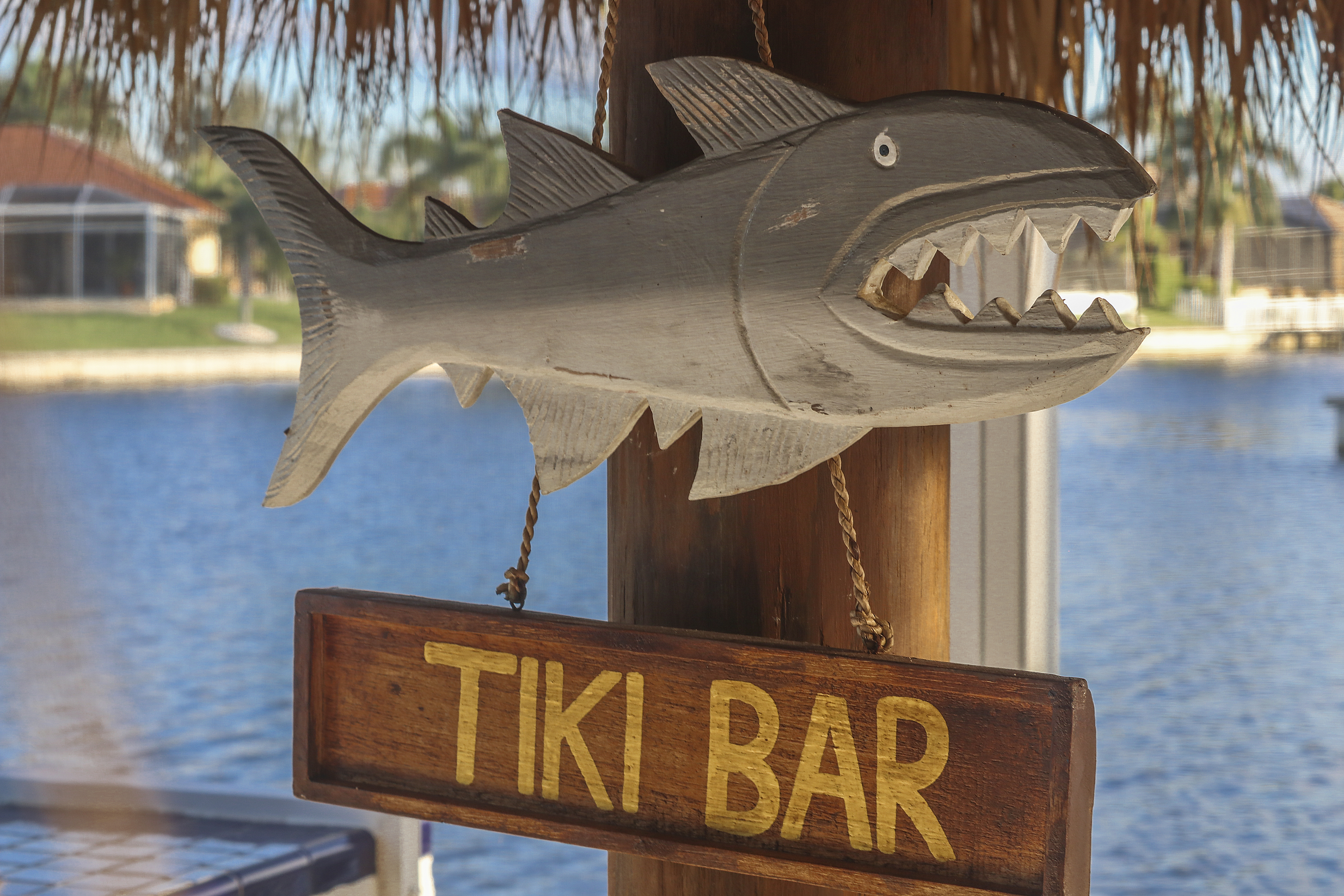 Entertain your guests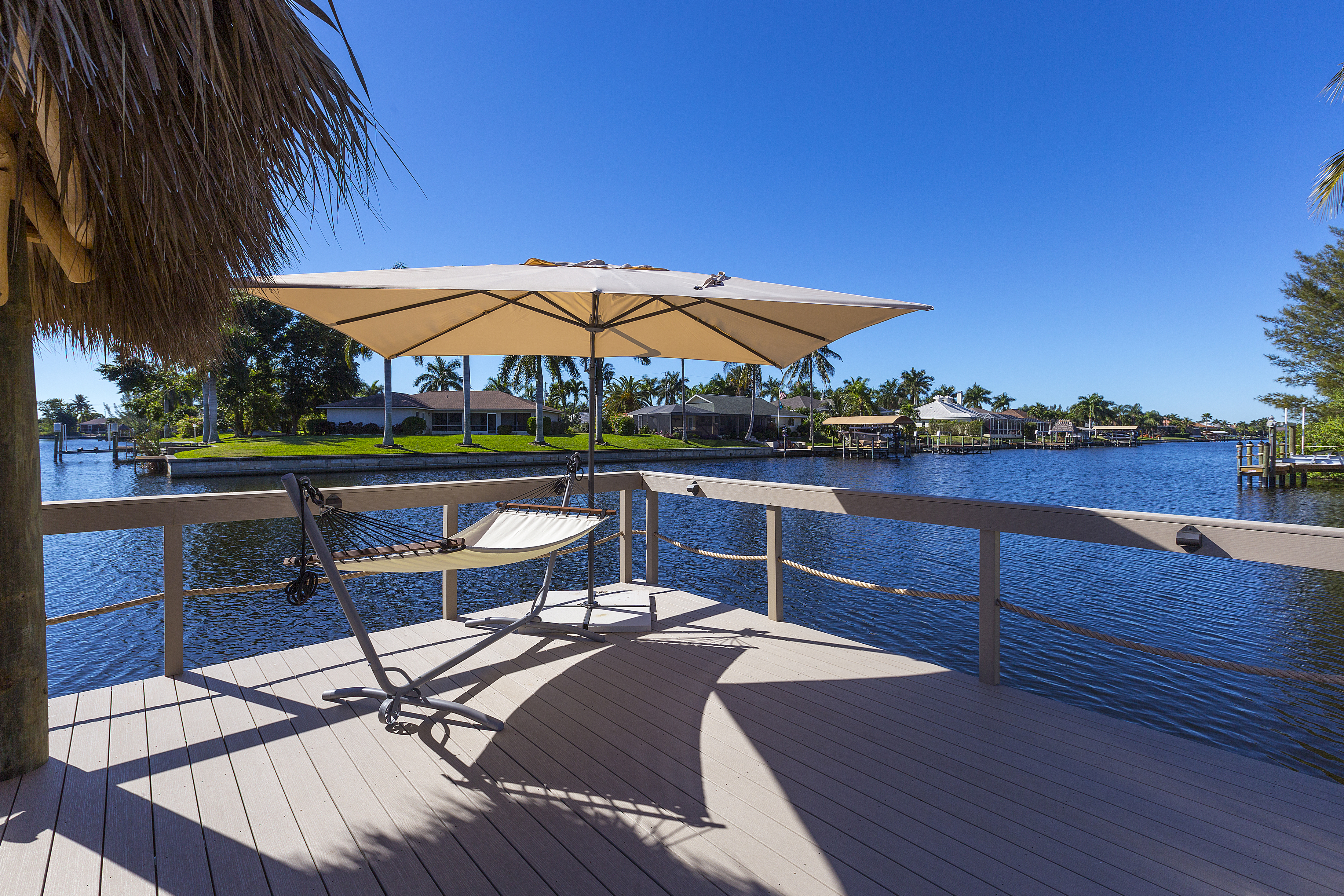 Lounge out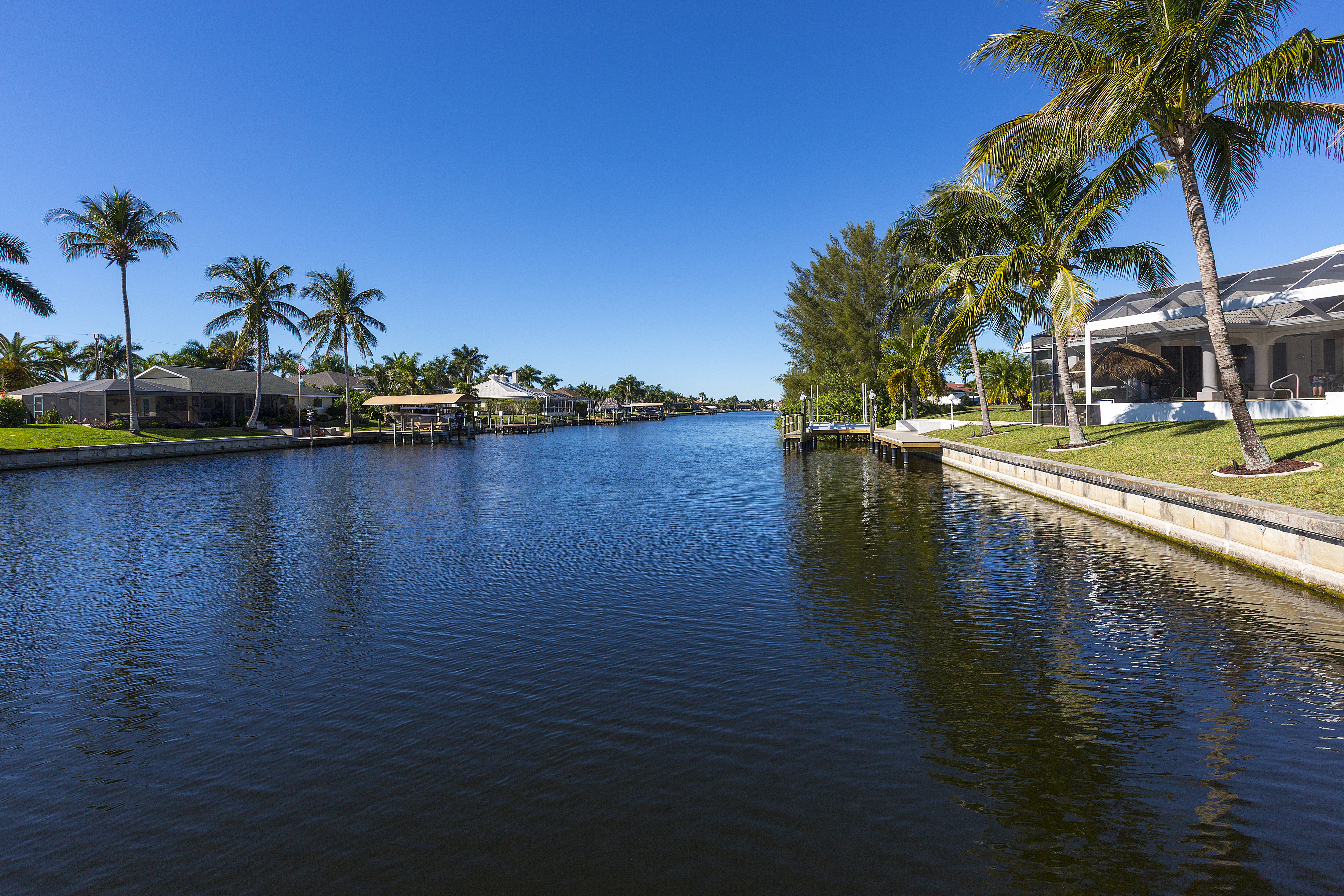 View of the canal from the Lanai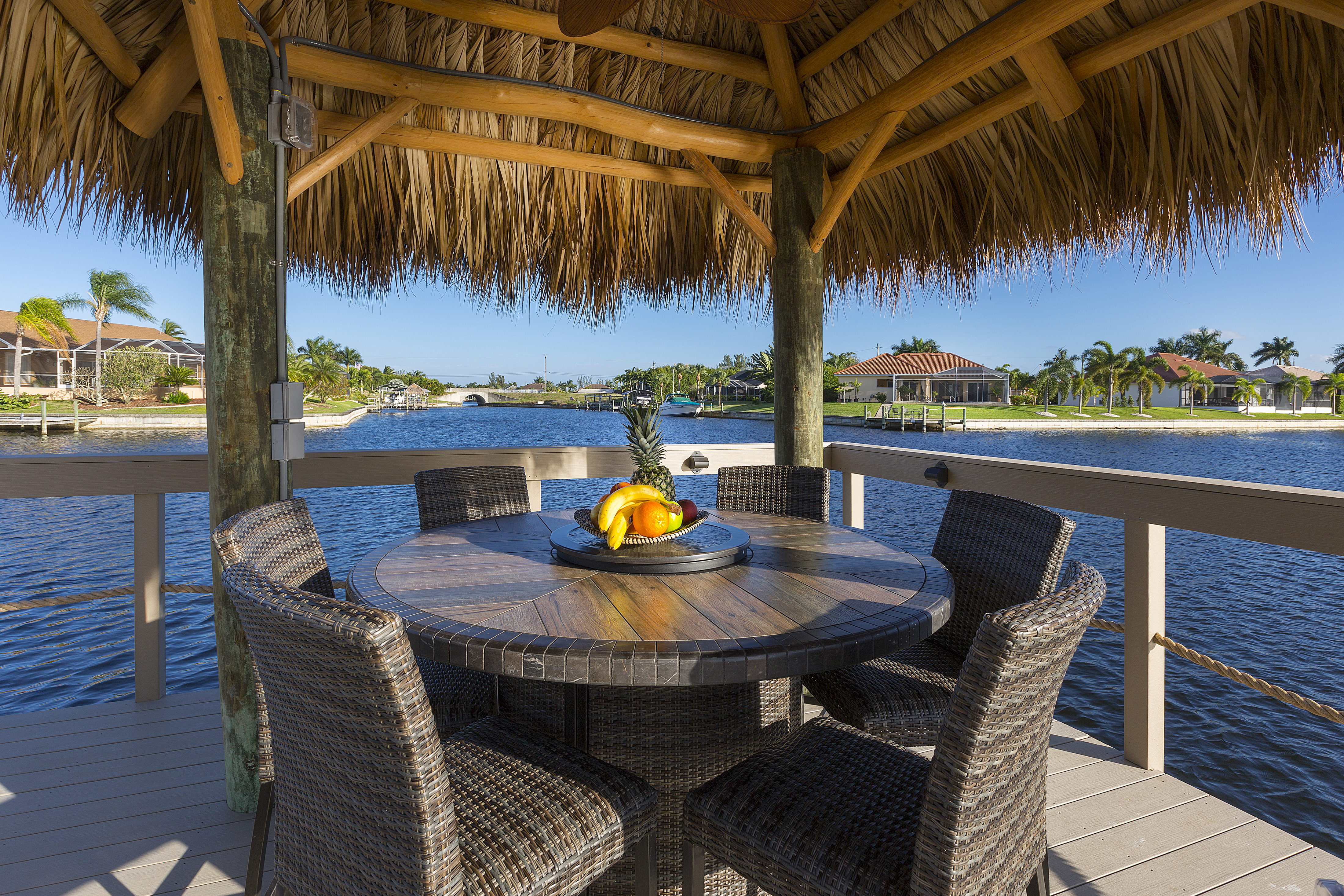 Late nights on the water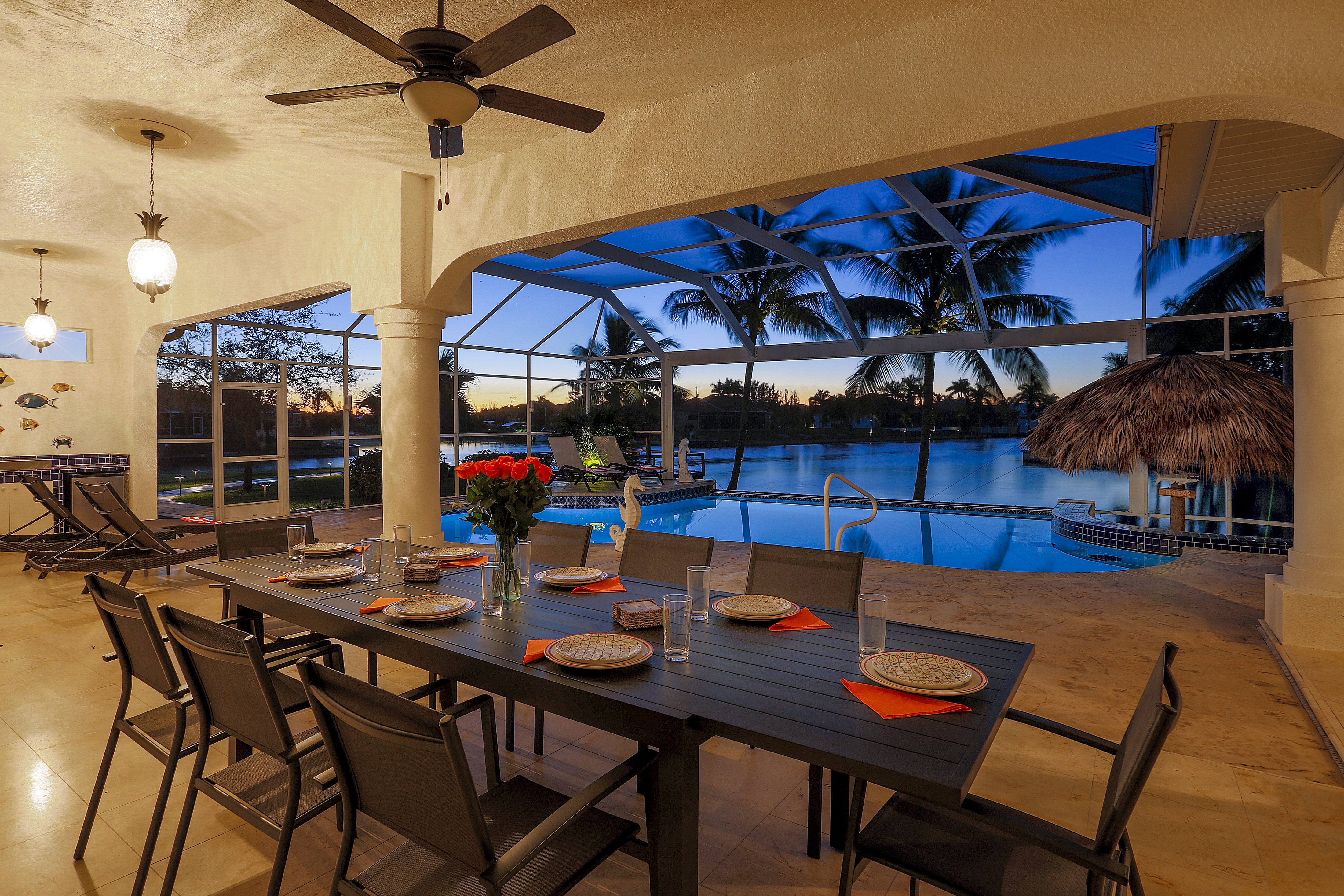 Enjoy dinner by the pool. Home comes with BBQ grill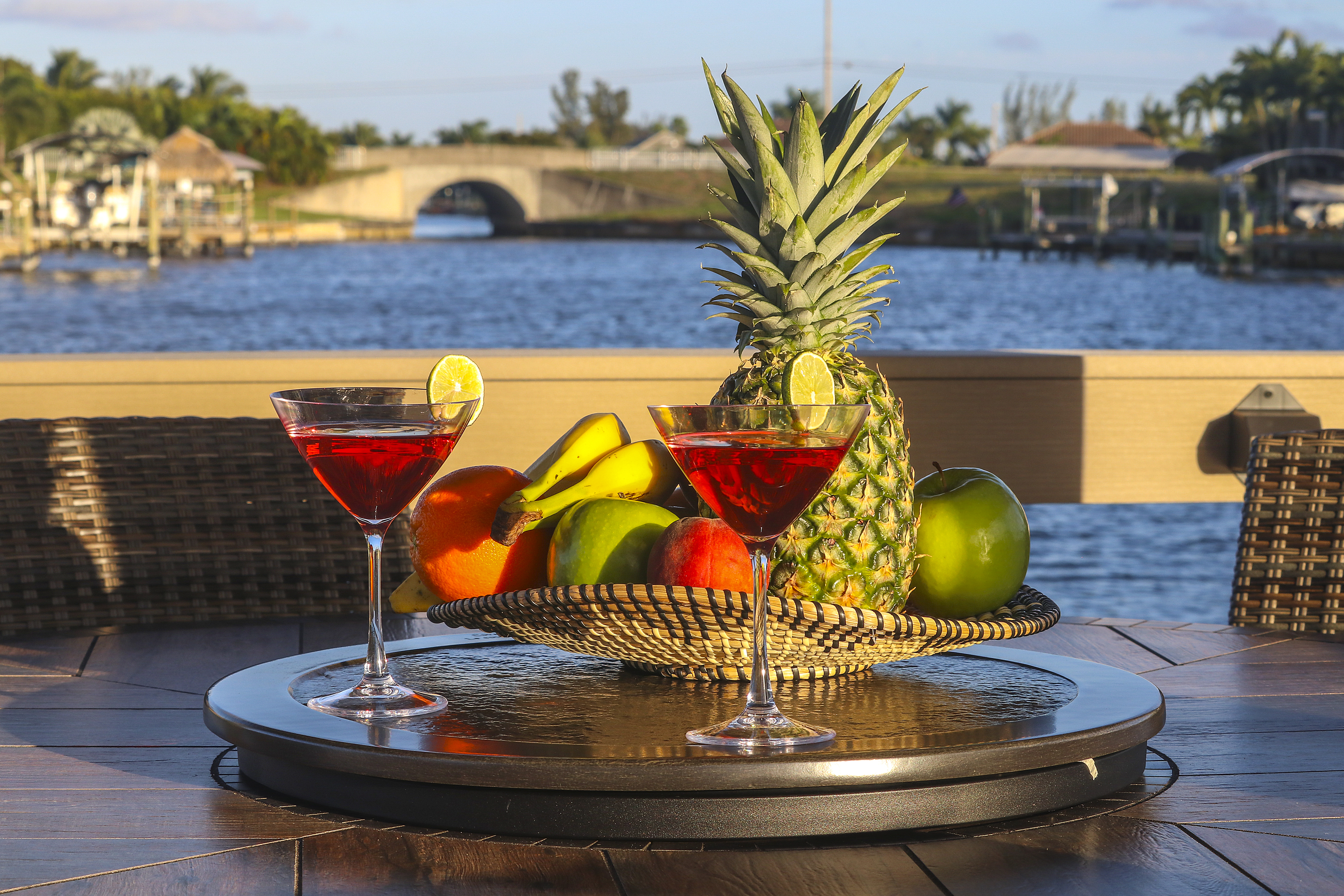 Decoration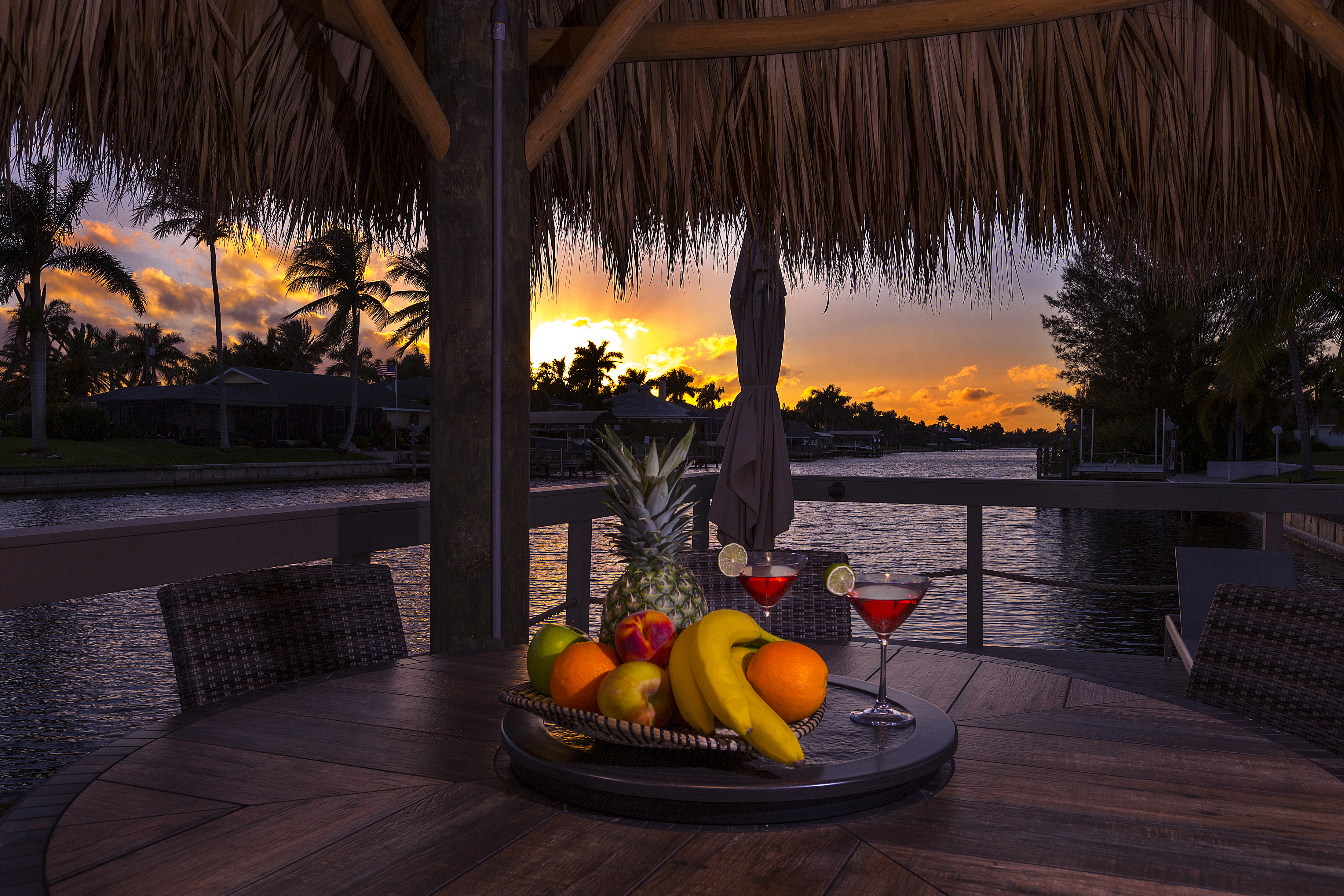 Beautiful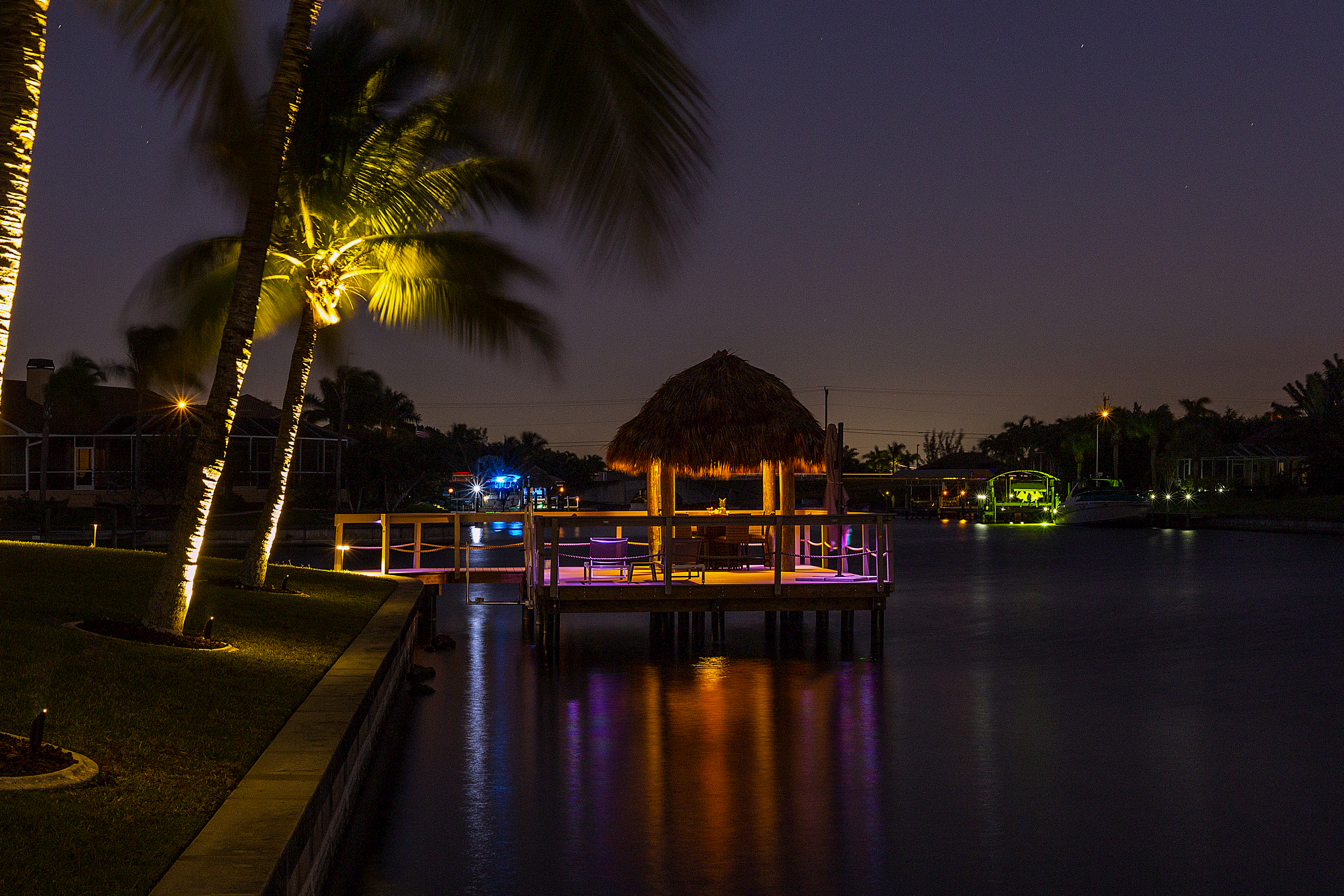 Tiki hut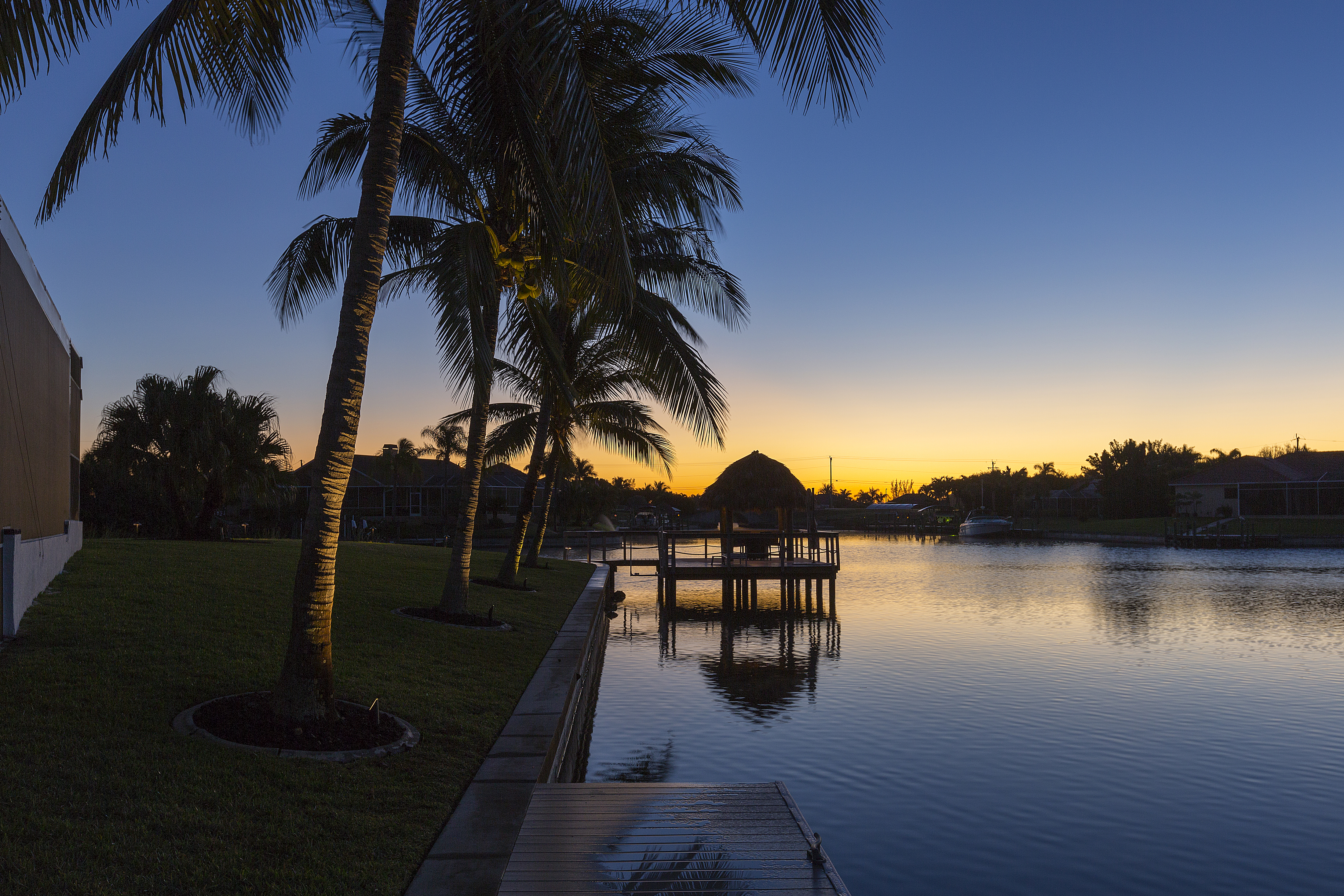 Sunrise over the water
Tiki hut with lights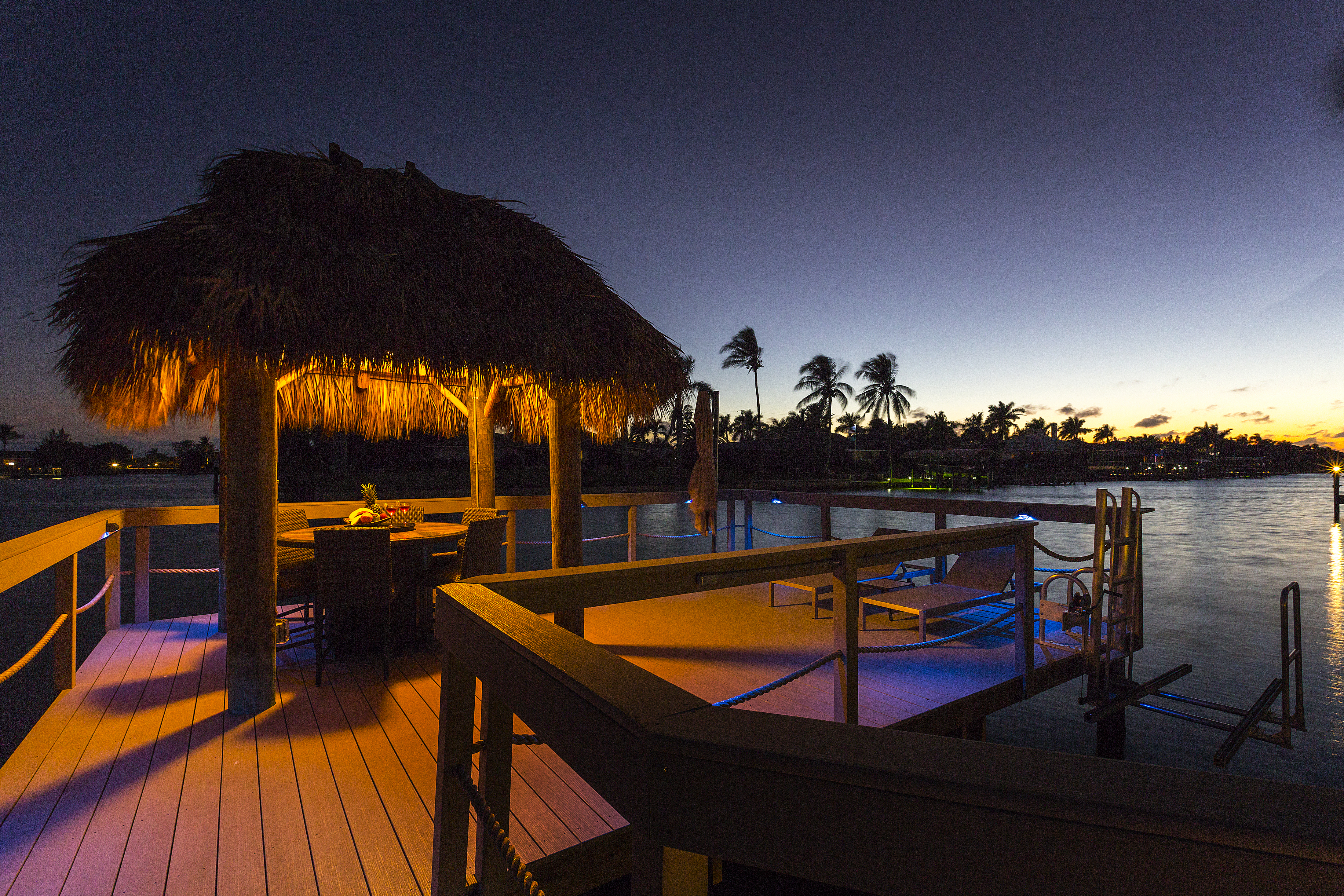 Gorgeous
Pool is heated
View of the canal and house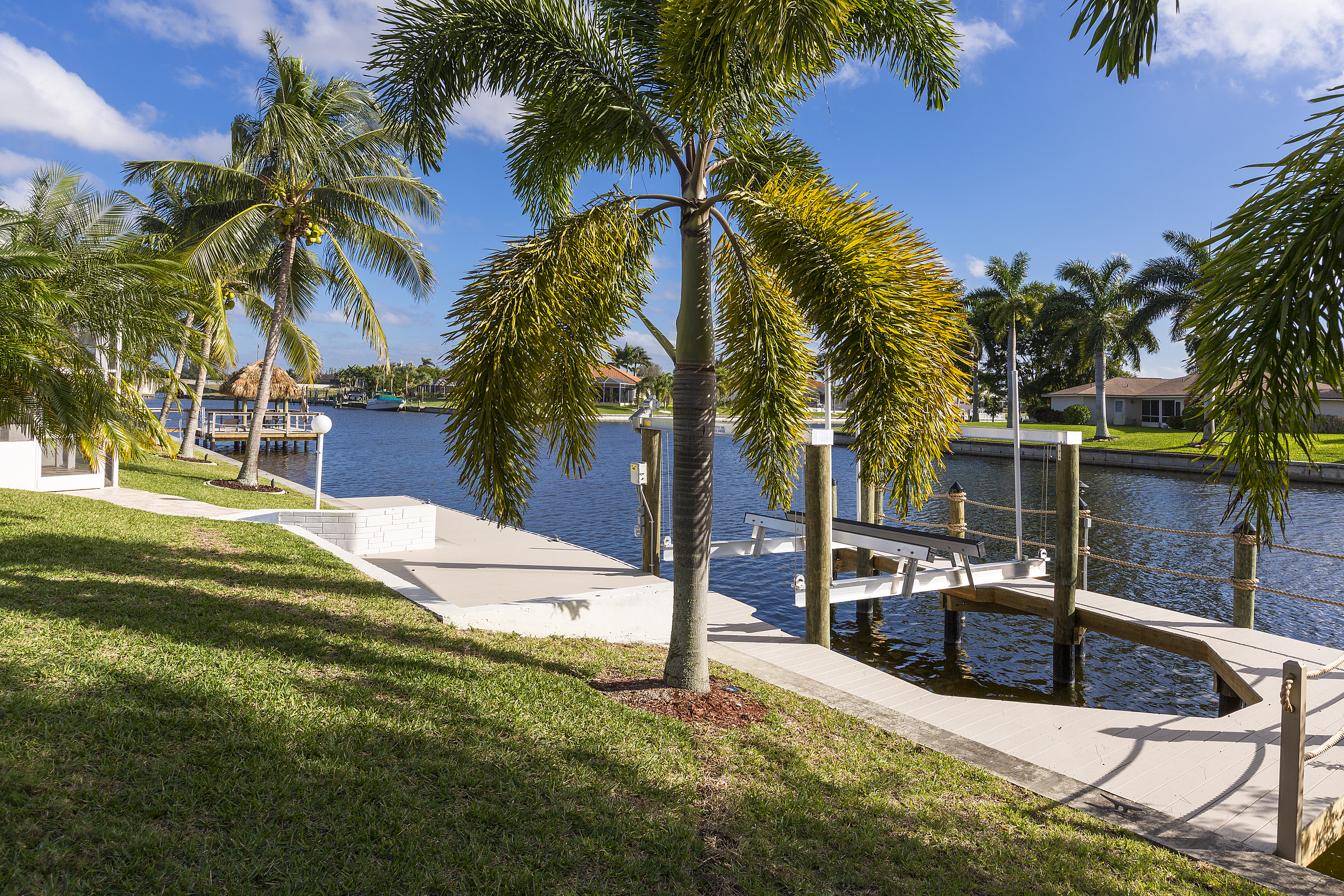 Dock and boat lift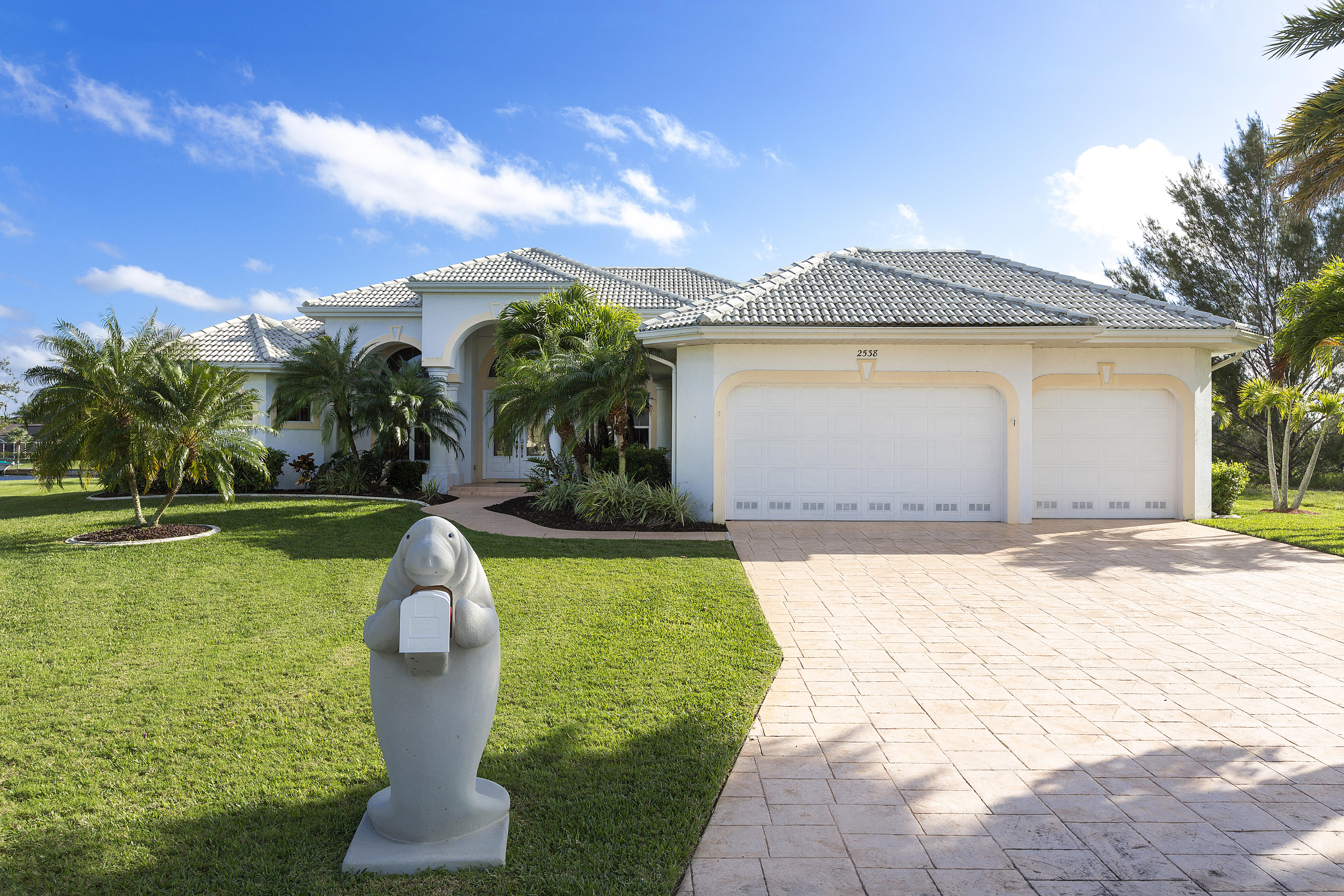 Exterior view of the house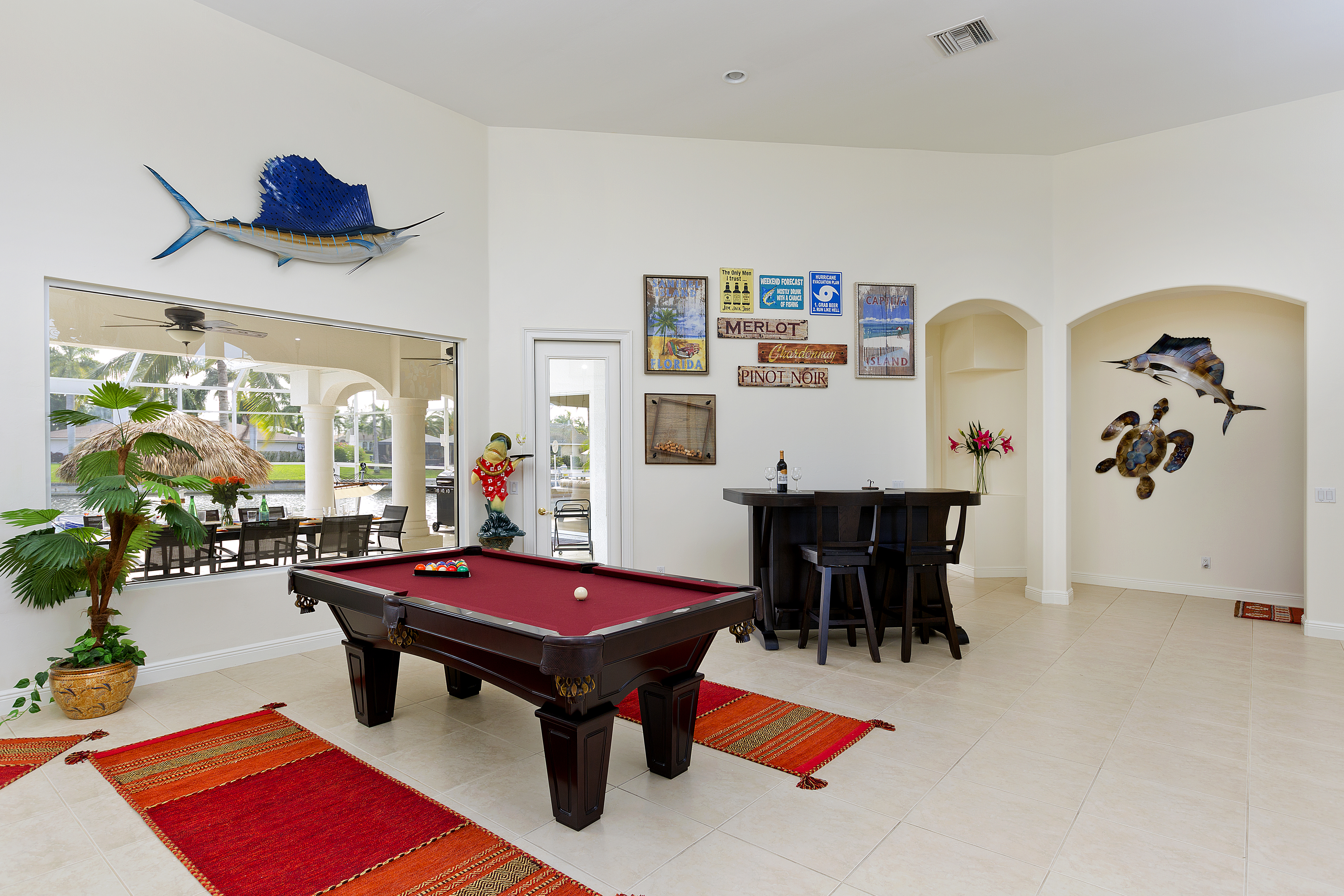 Bar and pool table in the living room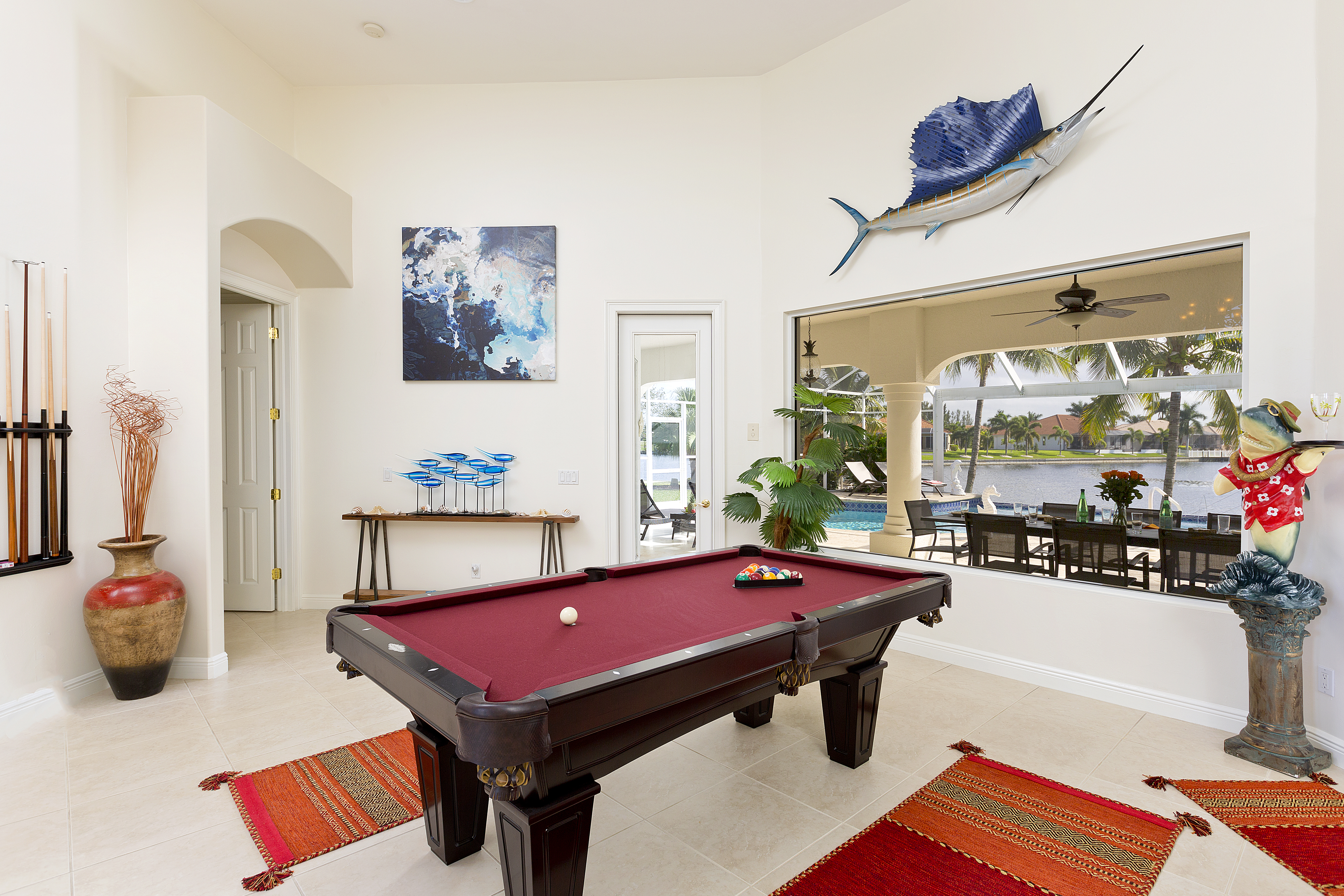 Enjoy a game of pool with view of pool and canal
Living room is decorated in the perfect way for your vacation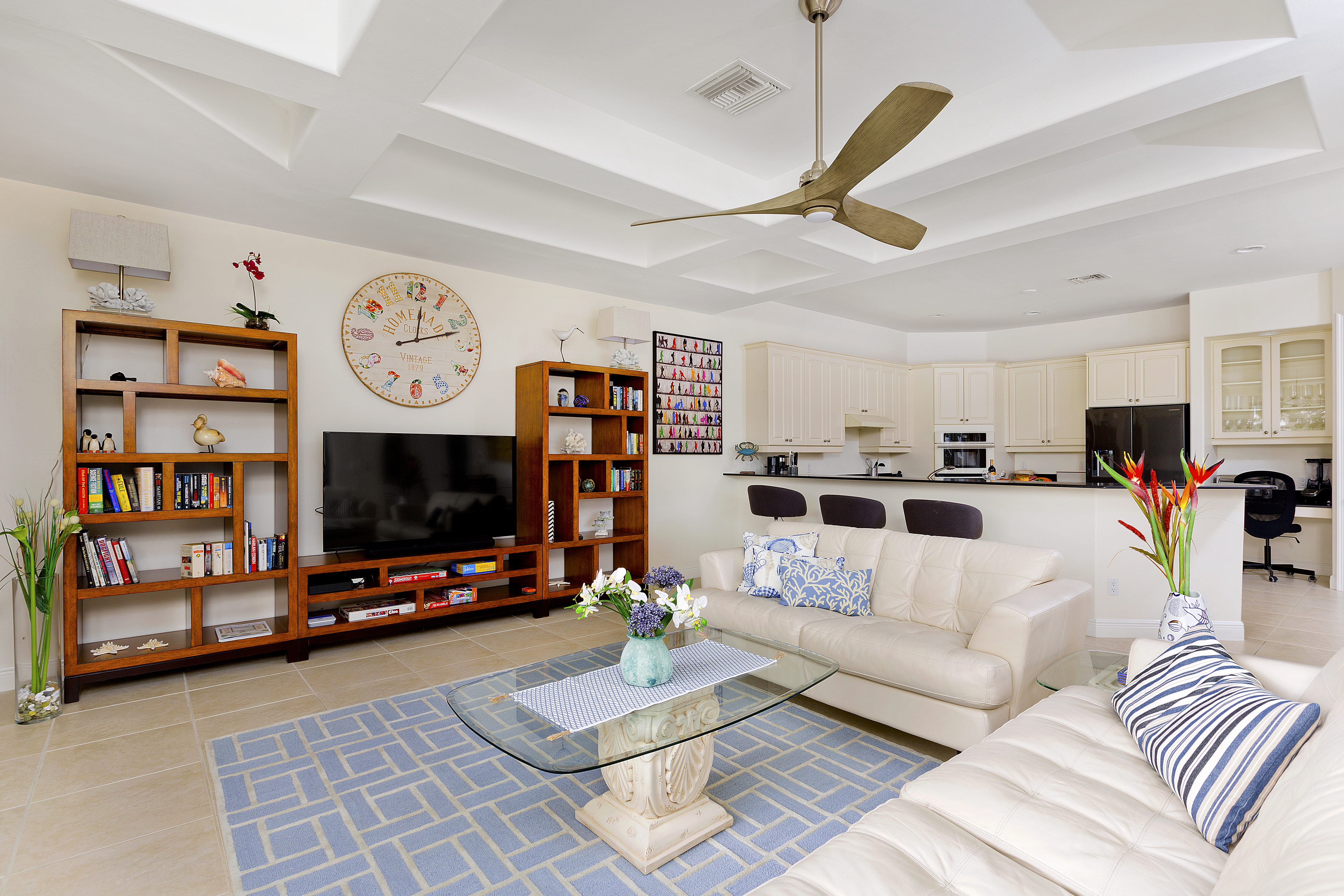 TV lounge is comfortable with great space for entertaining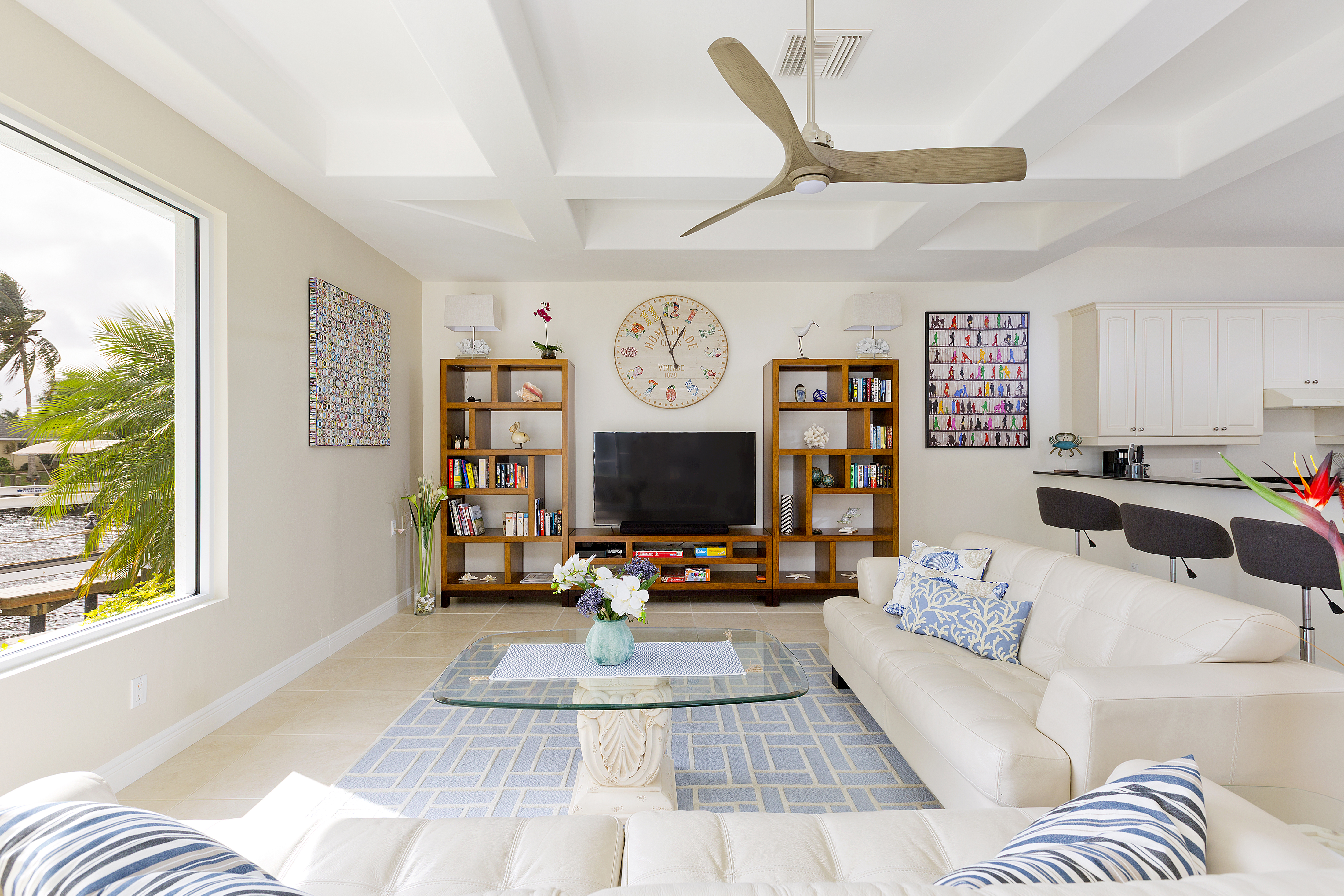 Living room and TV lounge is beautifully decorated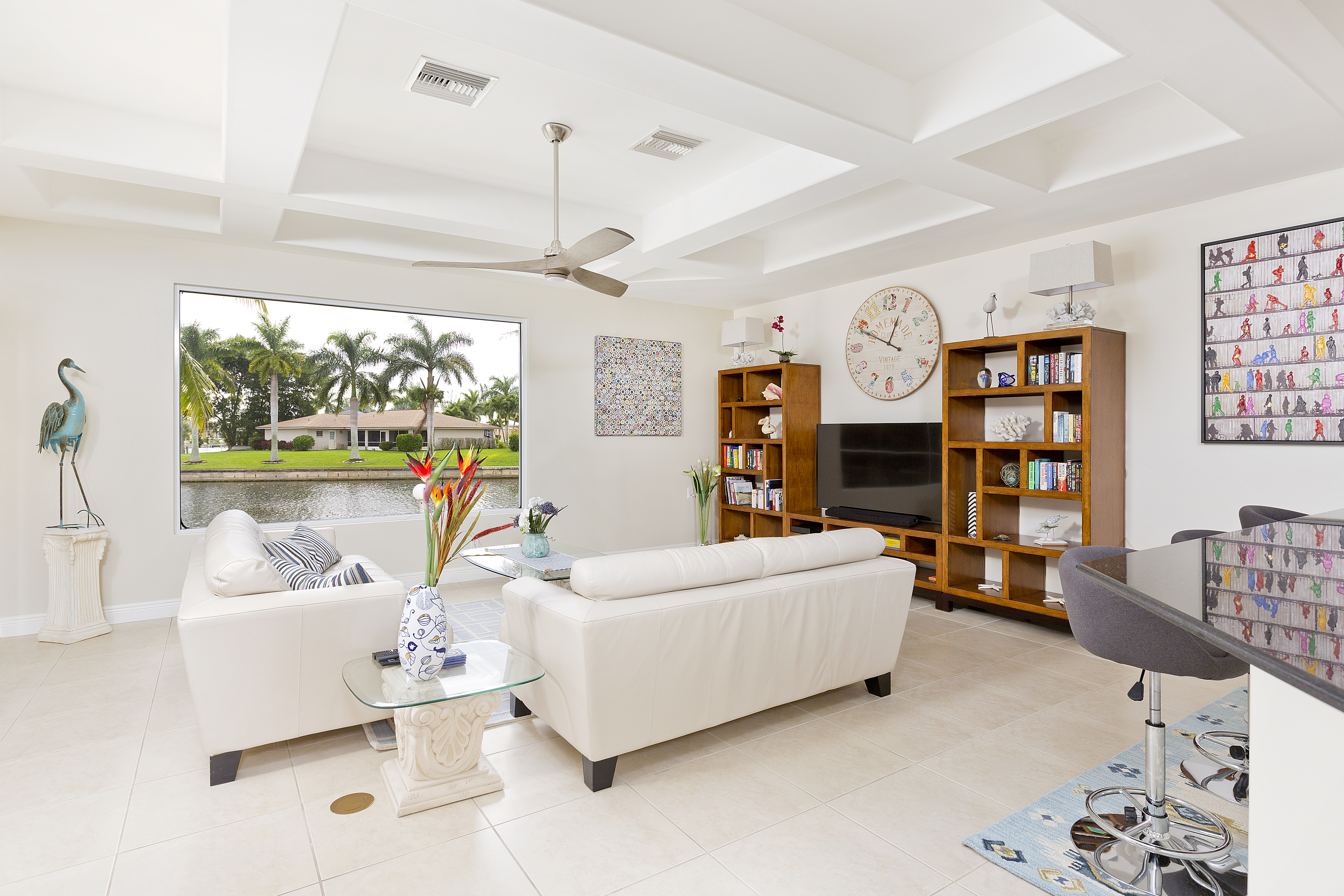 View of the canal from kitchen and tv lounge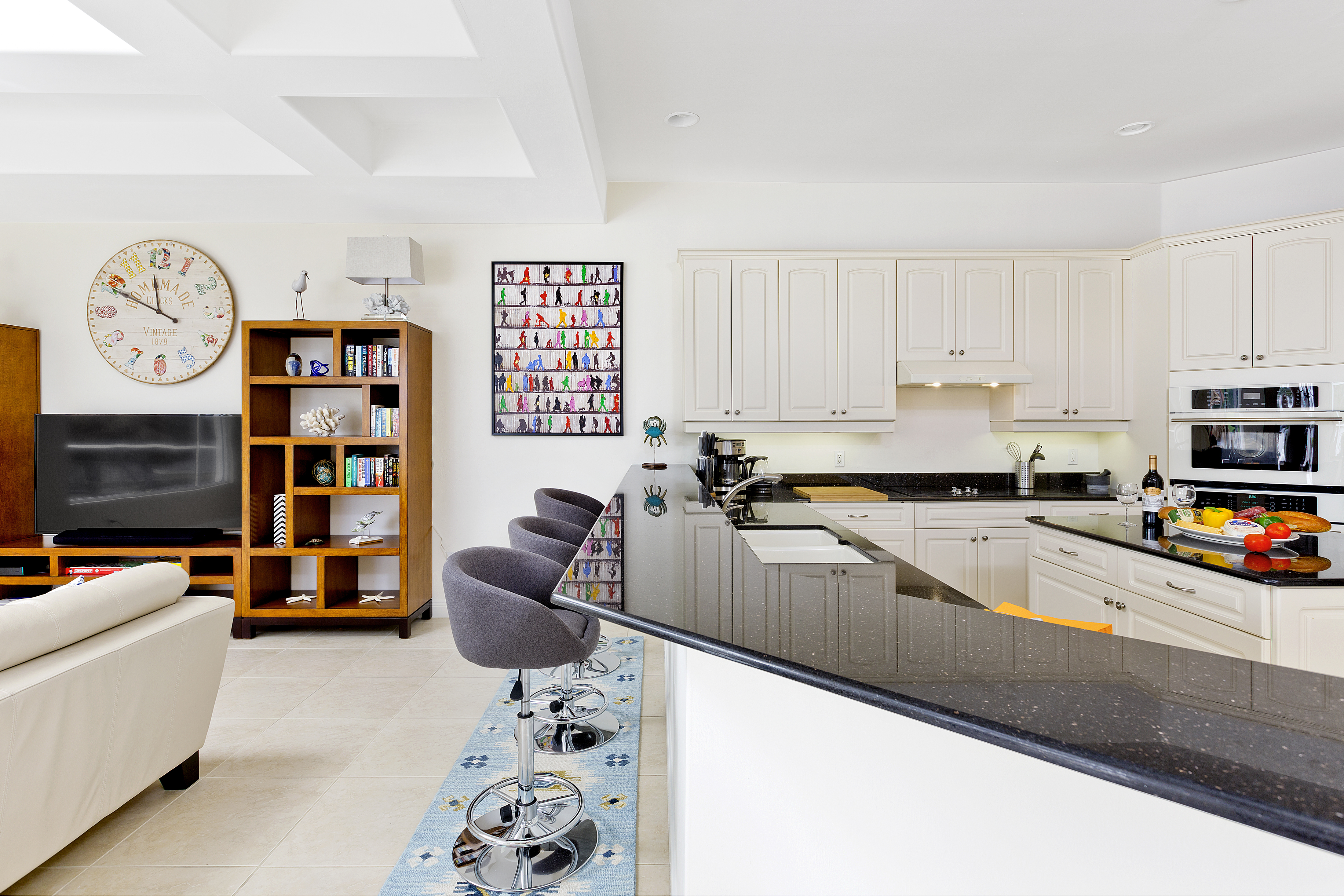 Kitchen is made for entertainment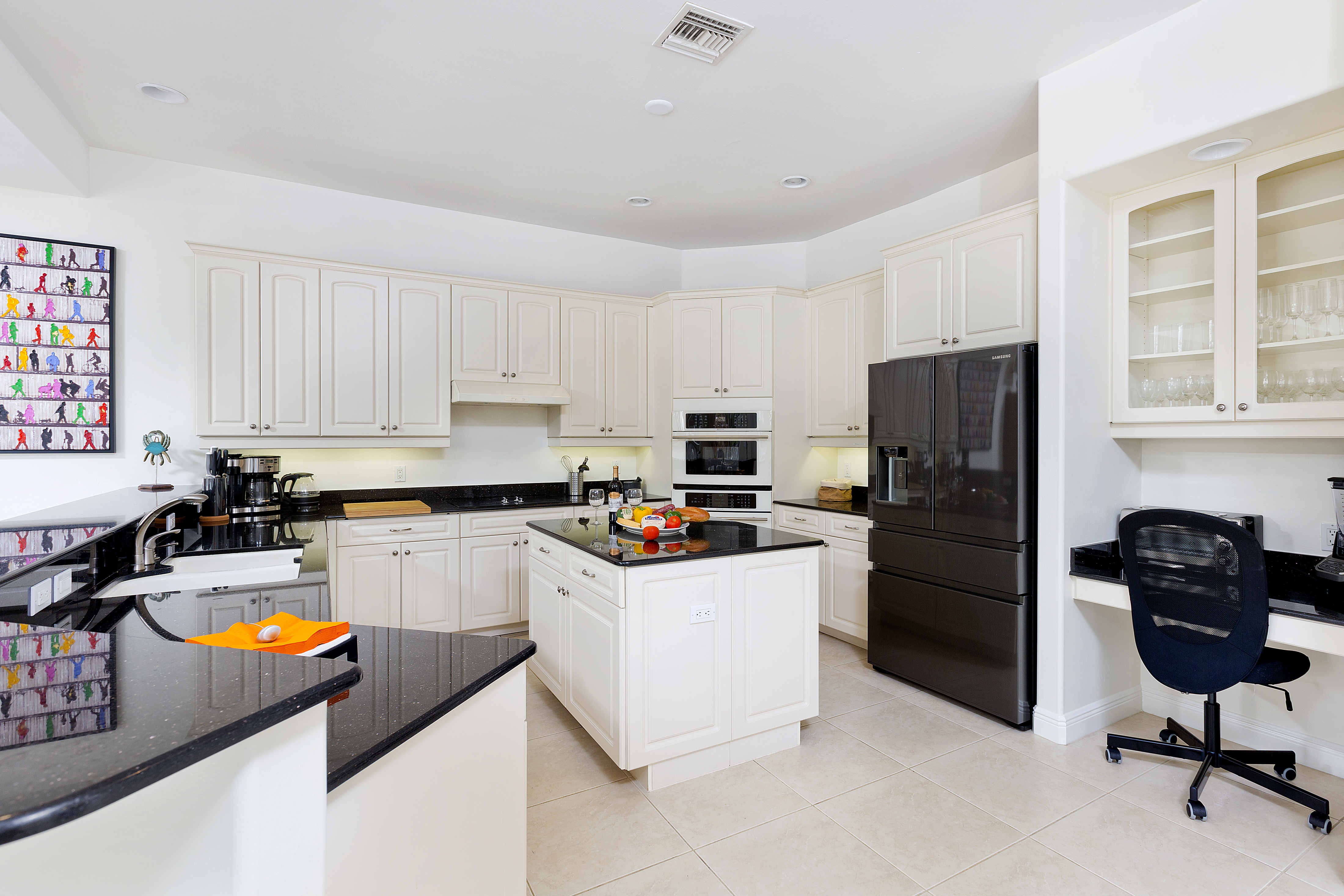 Kitchen comes with top modern appliances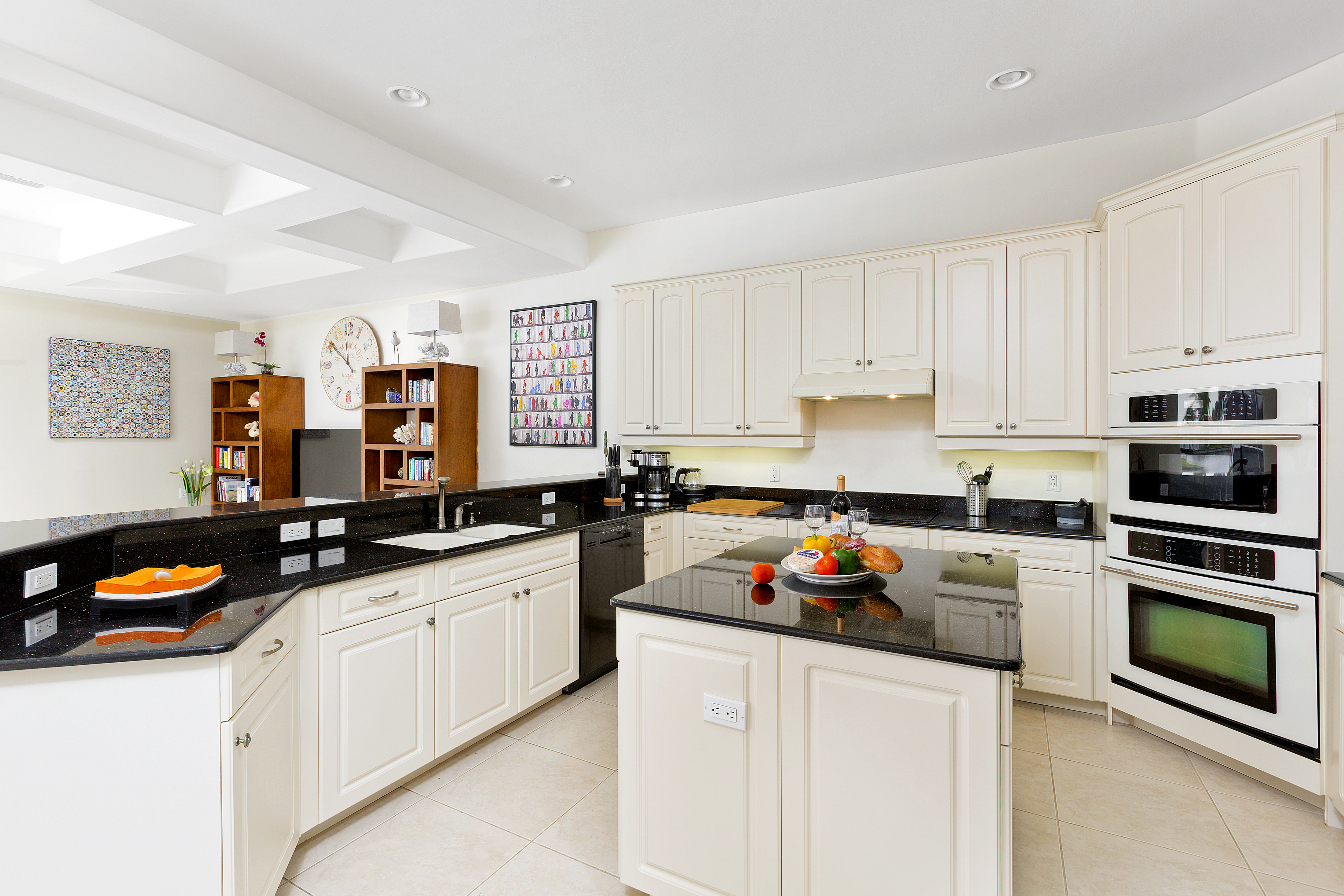 Kitchen comes with all standard necessities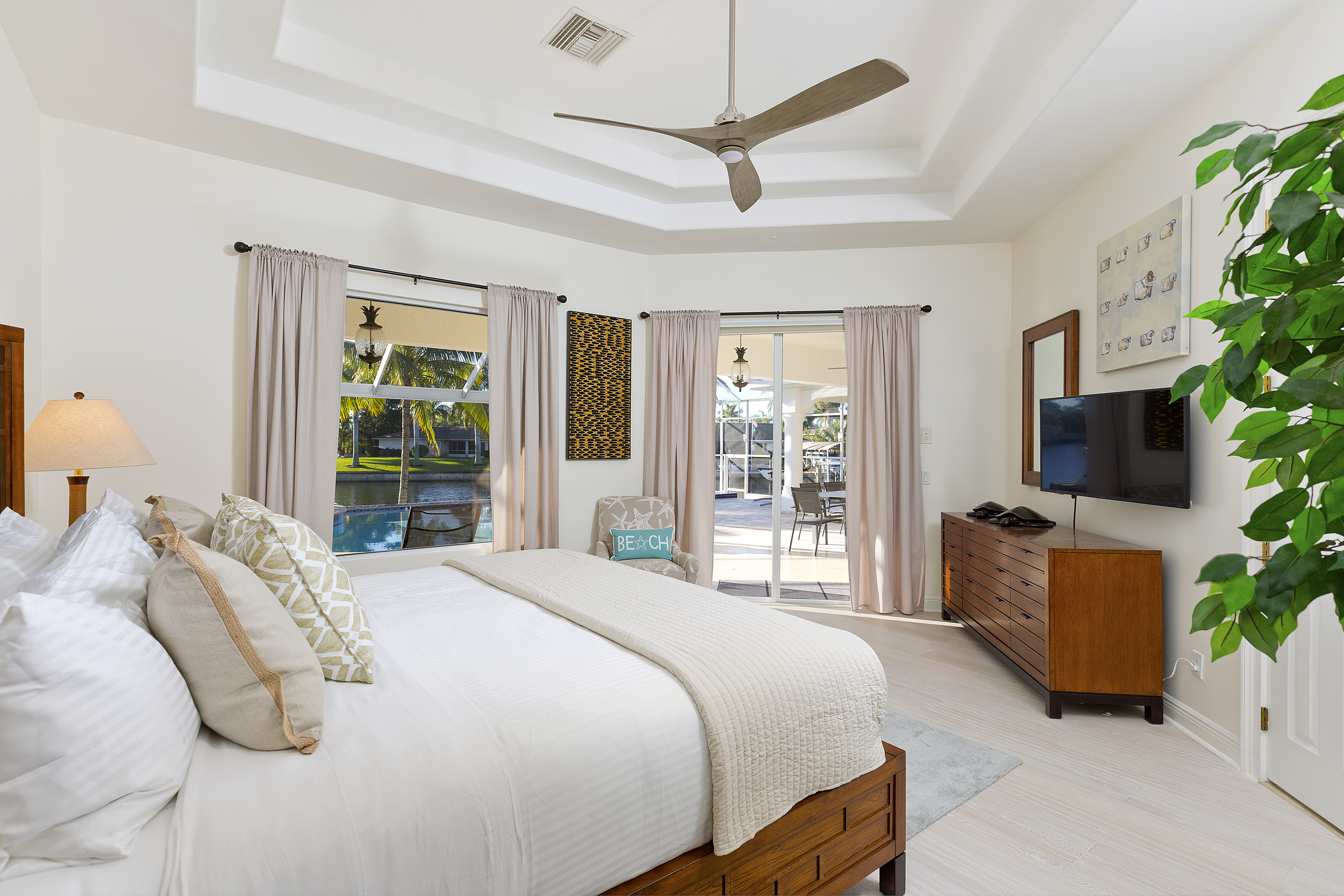 Master bedroom with professionally pressed linens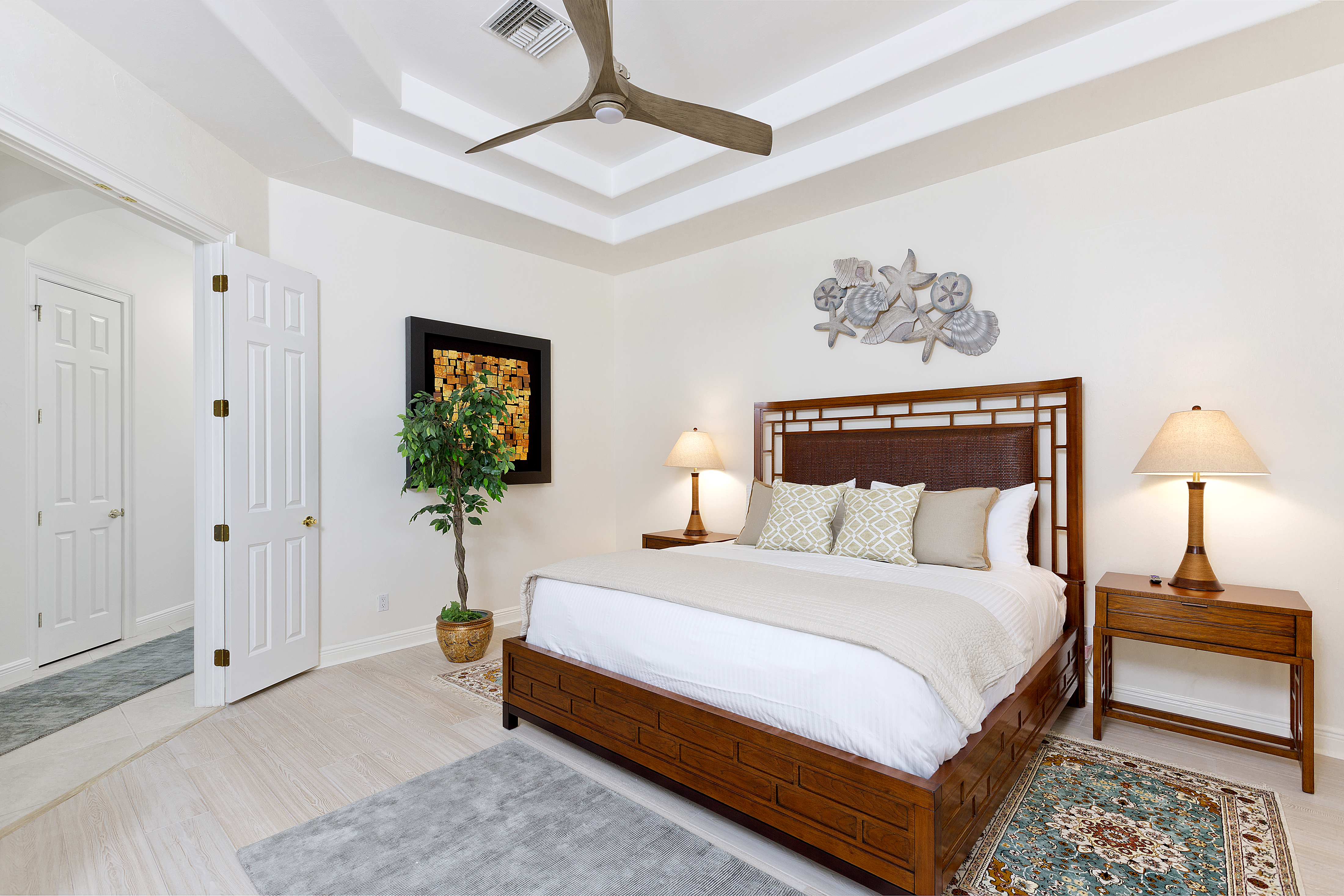 Master bedroom with king size bed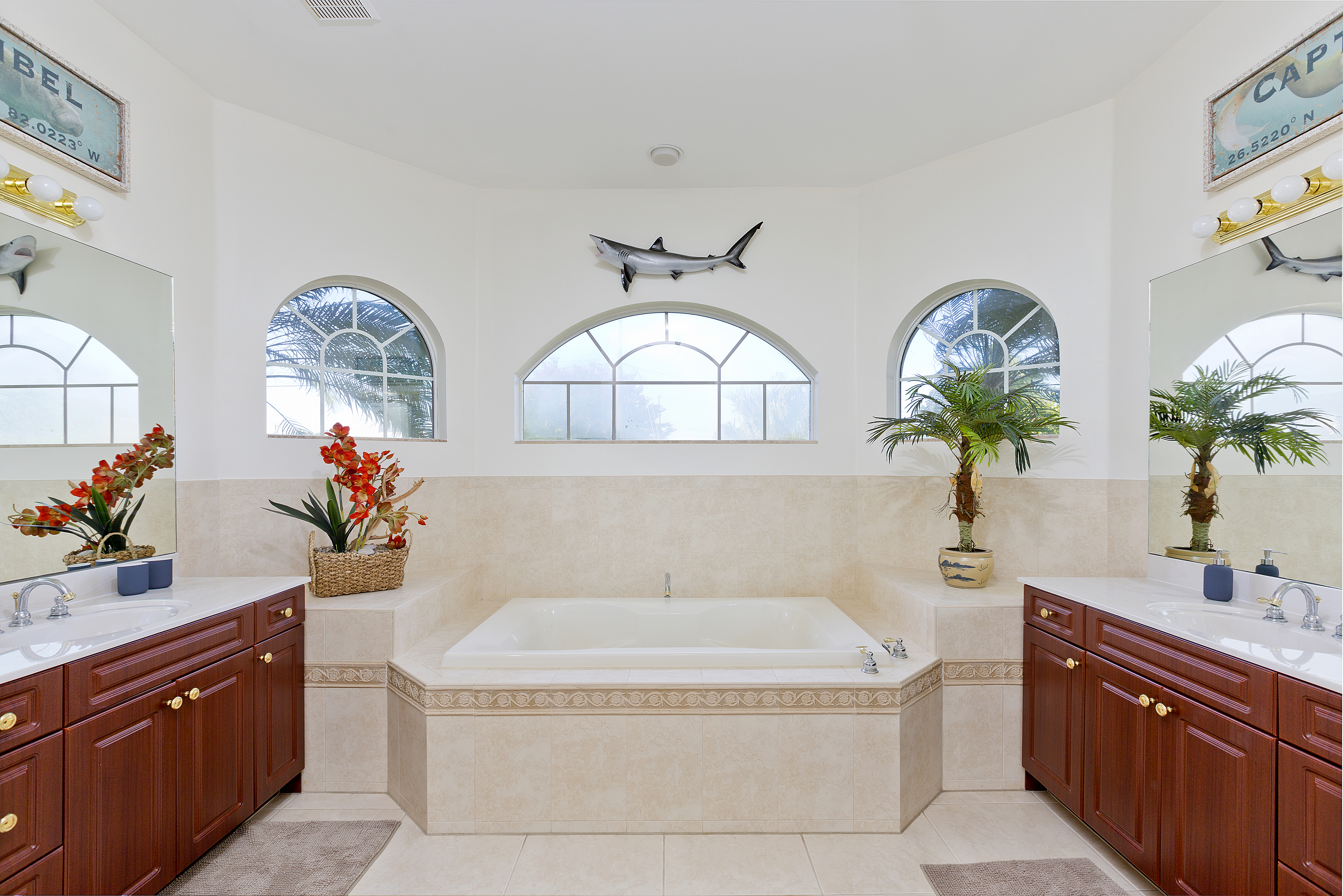 Master bathroom comes with its own bath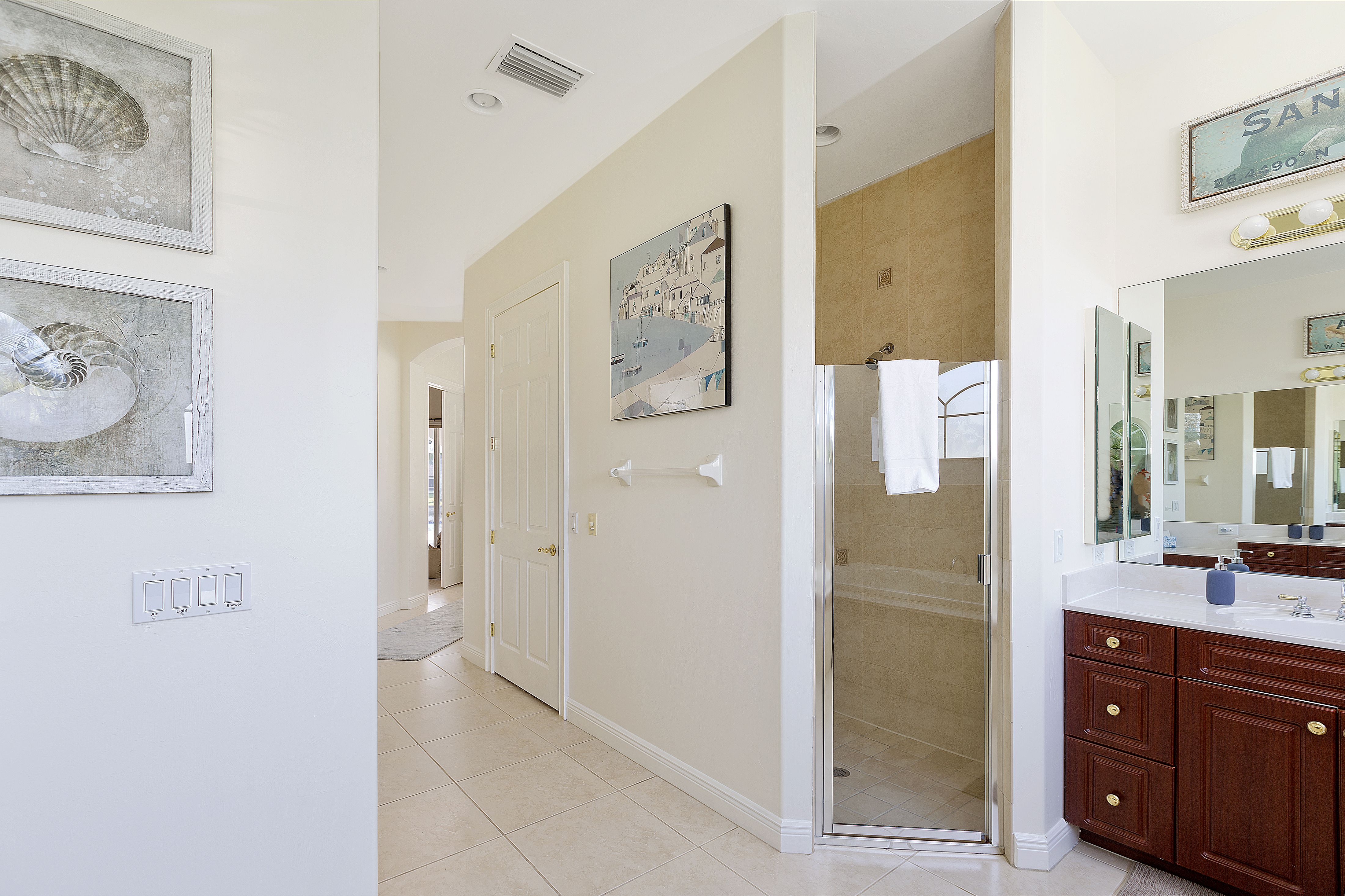 Master bathroom with spacious shower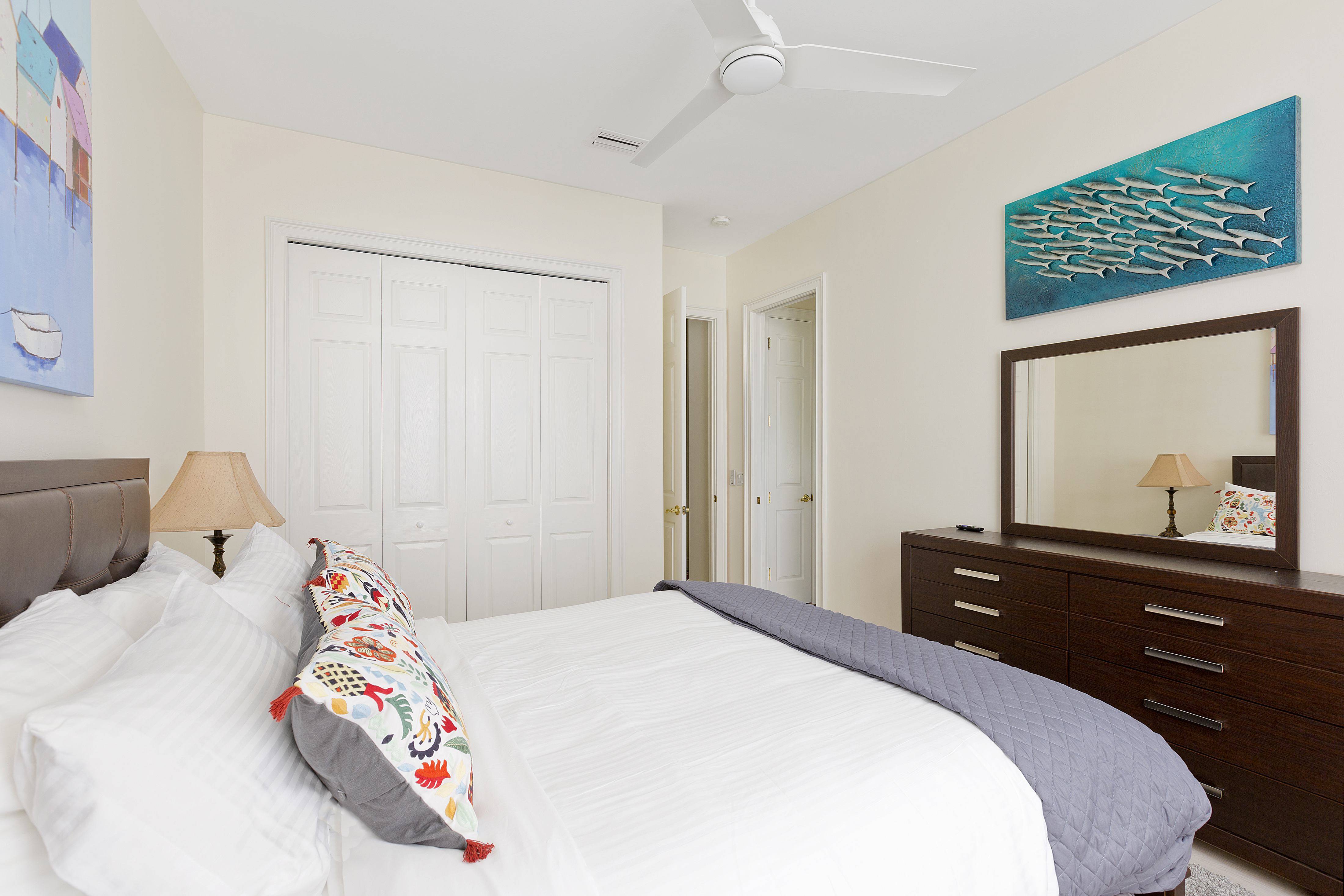 Second bedroom with professionally pressed linens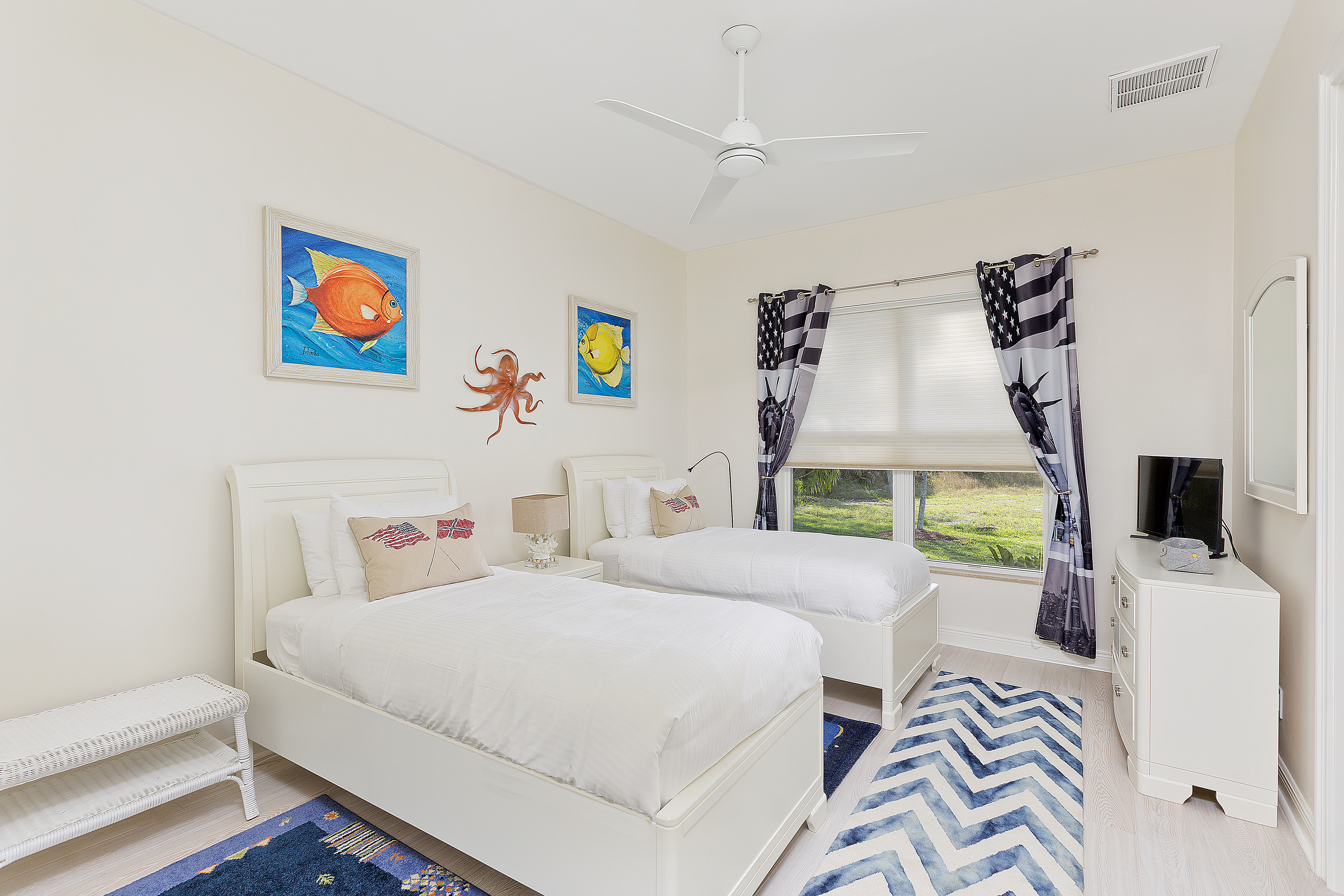 Third bedroom with own TV and twin size beds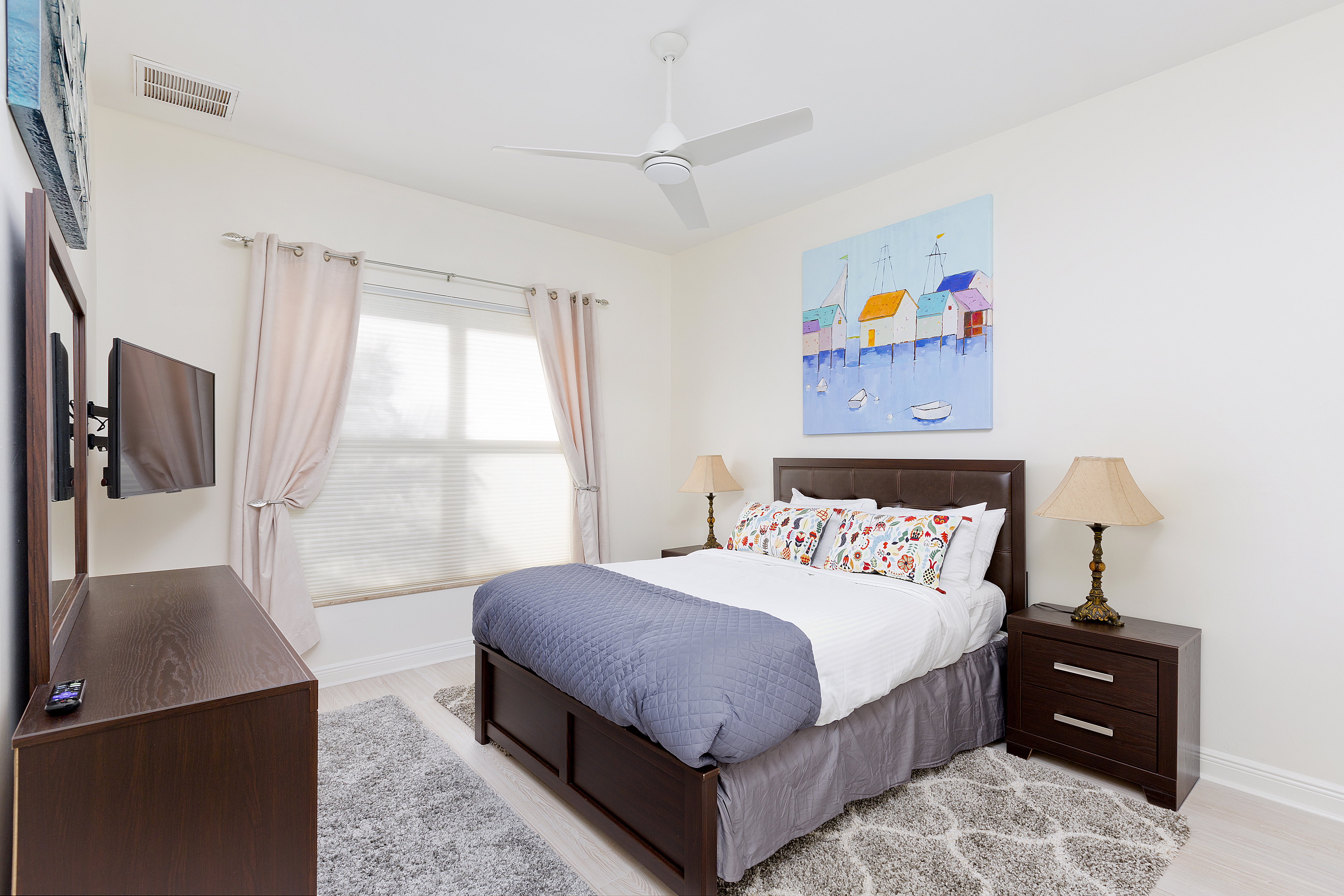 Second bedroom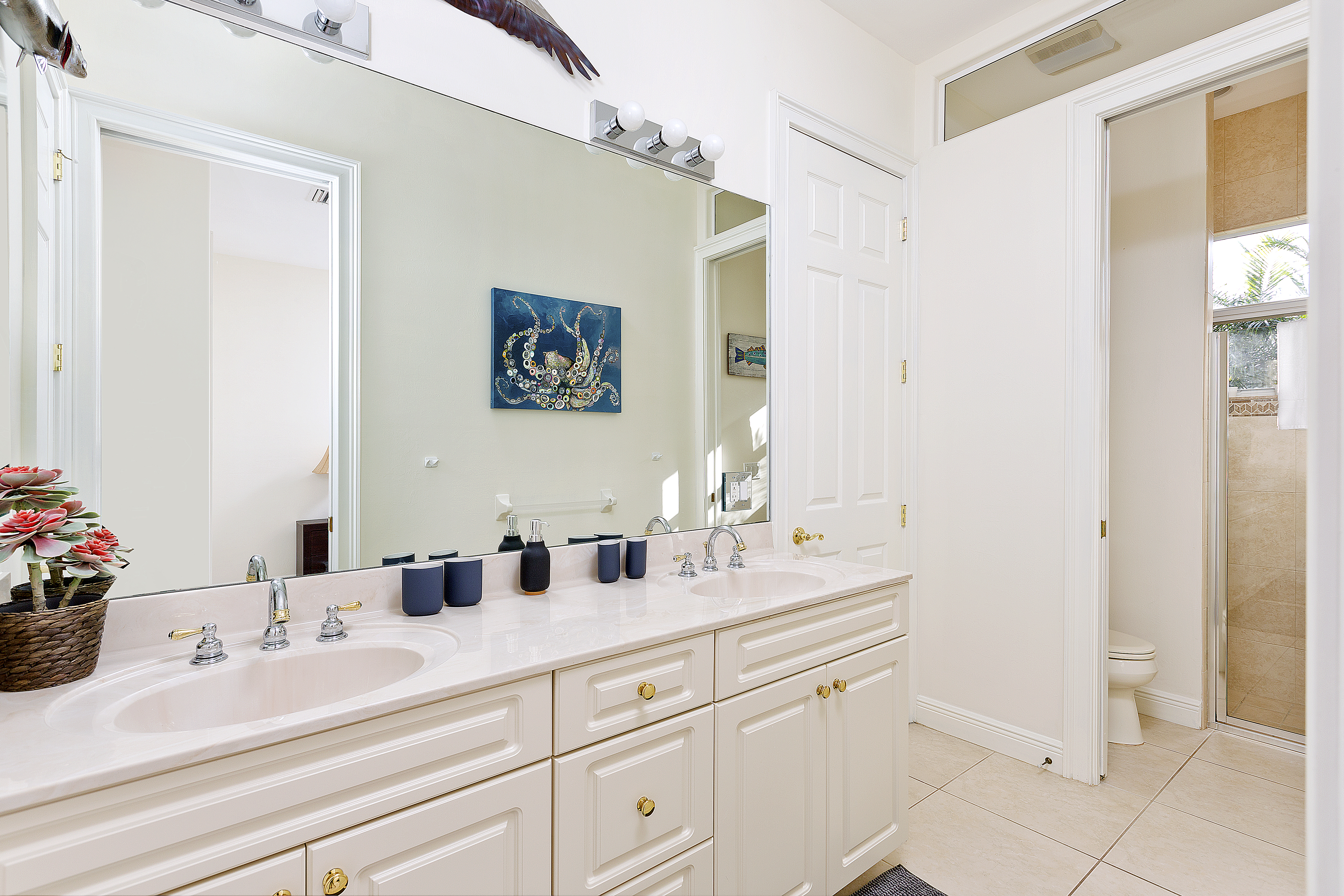 Second bathroom is almost as spacious as the master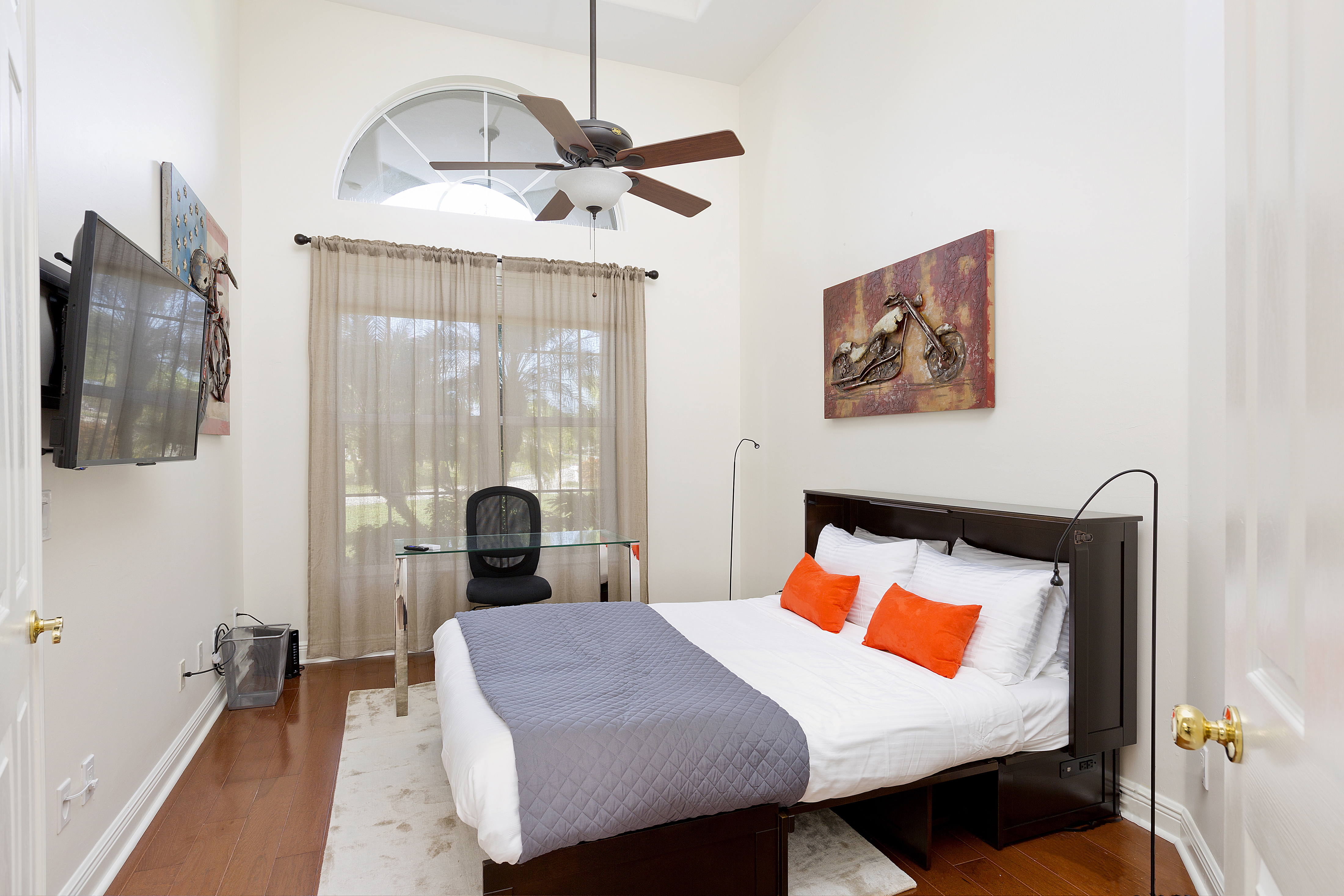 Fourth bedroom with murphy bed and TV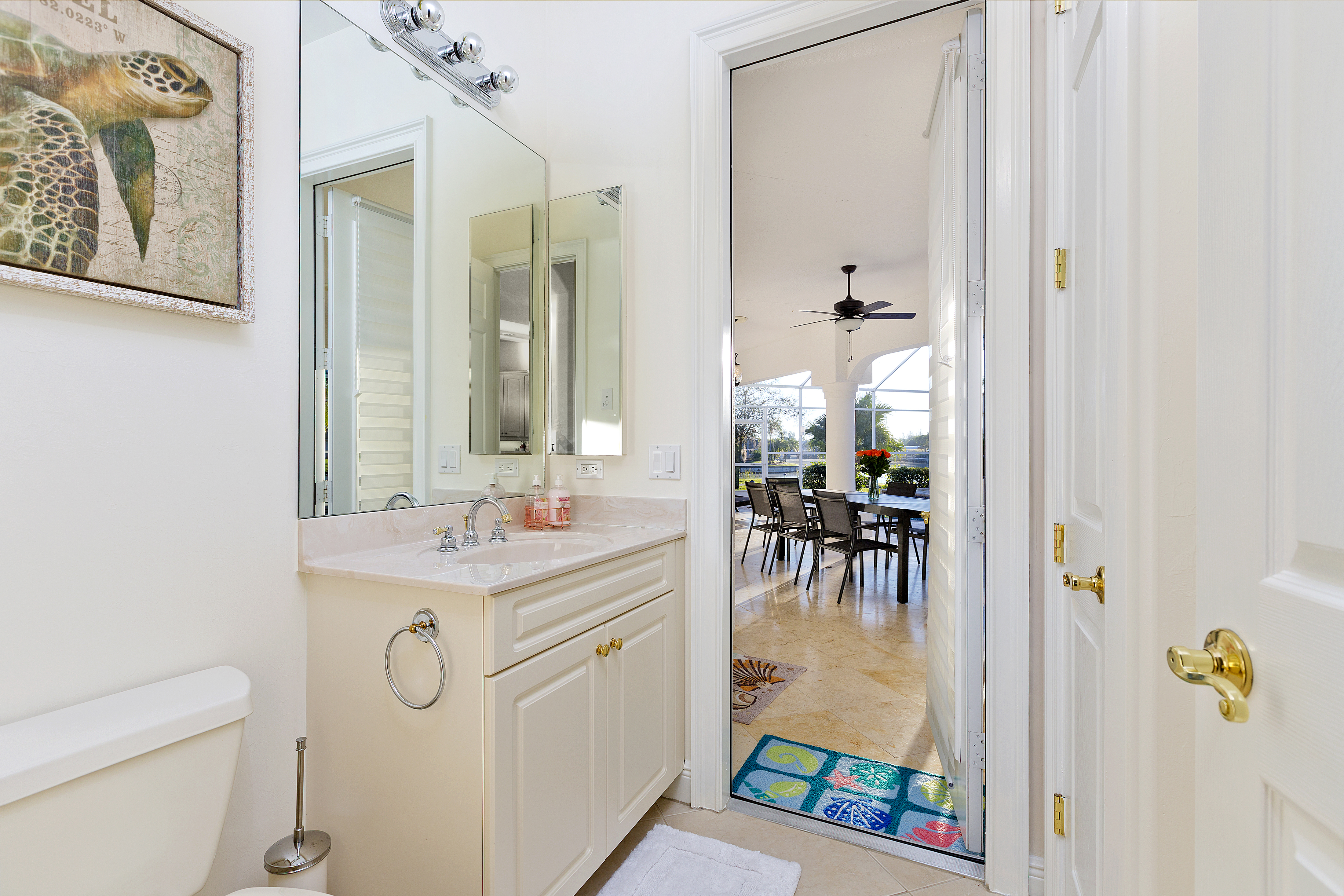 Third bathroom