Pompano Palms Paradise is perfect for family gatherings or several couples vacationing together, up to 7 guests in all. The beautiful location is close to the beach, directly on a boat canal that leads to the ocean, and includes a variety of amenities aimed at families with infants or young children.

3 bedrooms and 3 bathrooms are spaced within almost 1,700 sq ft in a villa that was recently completely remodeled and upgraded to an attractive standard that defines modern South Florida recreational living. Gorgeous hardwood floors, bright interior, and sophisticated décor make an immediate impression. Within an open floor plan are a cozy living room with comfortable seating and a large flatscreen TV, a dining room that seats 6 and opens to the backyard, and a modern kitchen with an espresso machine, a wine cooler, and island seating. Wireless Internet is included.

The master bedroom is bright, comfortable, and features a king-size bed and a large master bathroom with twin sinks. The second bedroom has attractive views and a queen-size bed. The third bedroom features 2 full-size beds that can easily accommodate four kids. The master and kids' bedrooms also have flatscreen TVs, and the house additionally has a crib, a changing table, a highchair, a baby bath, and a washer & dryer to make families with infants feel welcome.

The backyard area is stunning and includes a large pool (with a pool safety fence), a spacious patio with a dining table and lounge chairs, and a private dock that can accommodate up to a 30 ft boat. You can enjoy both sunrises and sunsets, watch boats glide by on the waterway, or simply relax amid the stately palms and lush tropical landscaping – there's even ample lawn for kids to play!

Pompano Beach is called "The Heart of the Gold Coast" and is desirable for its central Palm Beach-Miami location and sun, sand and surf amenities: golden sand beaches, beautiful parks, scuba & snorkeling, boat and watercraft rentals, fishing, sightseeing, and more. There's also dining, shopping, entertainment, and nightlife for the adults. This home is just minutes away from all the delights Pompano Beach has to offer!



House Rules:
1) As the responsible party and primary occupant of this rental, you must be 25 years or older.
2) Once you have reserved this property online, we require the following:
a) The responsible party will sign a rental agreement, which includes filling out a list with names and age s of all occupants (this will be emailed to you).
b) The person responsible for the credit card payment will be required to email us a photo of their driver license or passport.
3) No special events or parties are allowed without prior consent from iRenta
4) No pets are allowed without prior consent from iRenta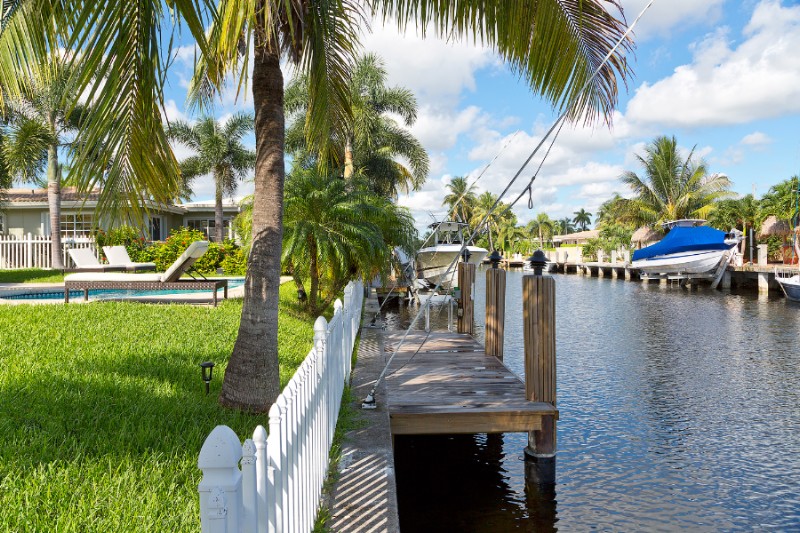 Your very own dock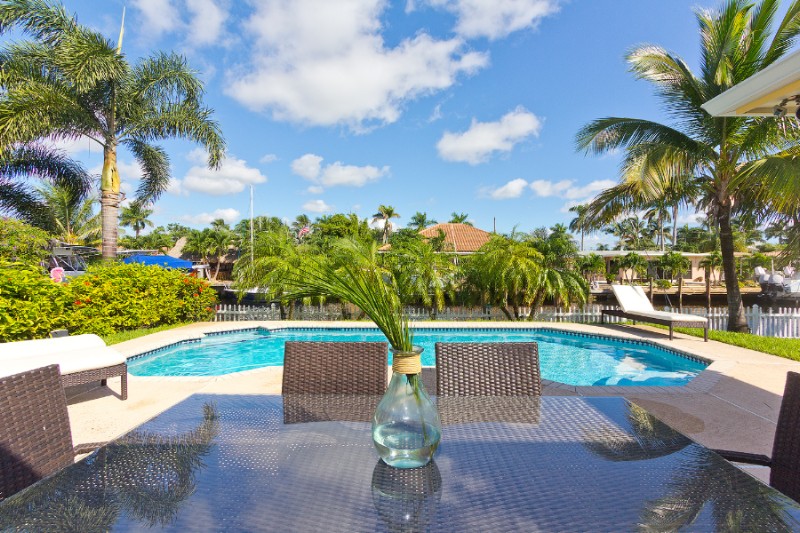 Enjoy a meal by the pool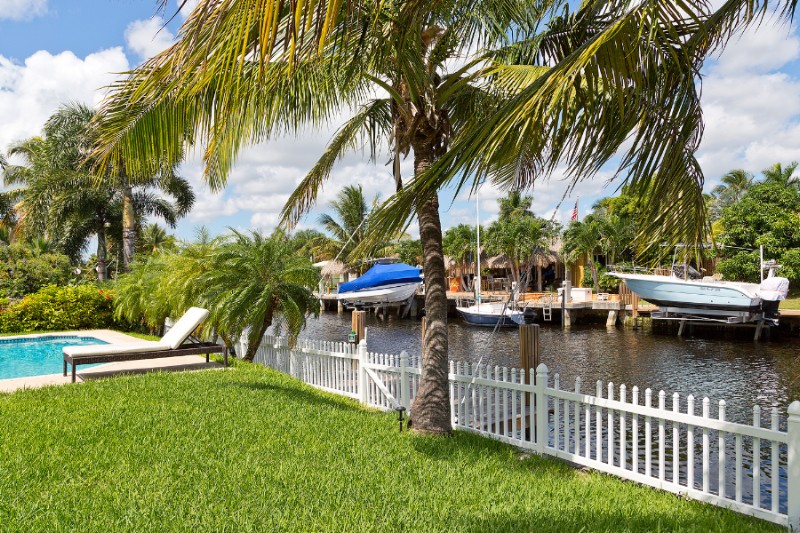 Fenced in property makes it safe for children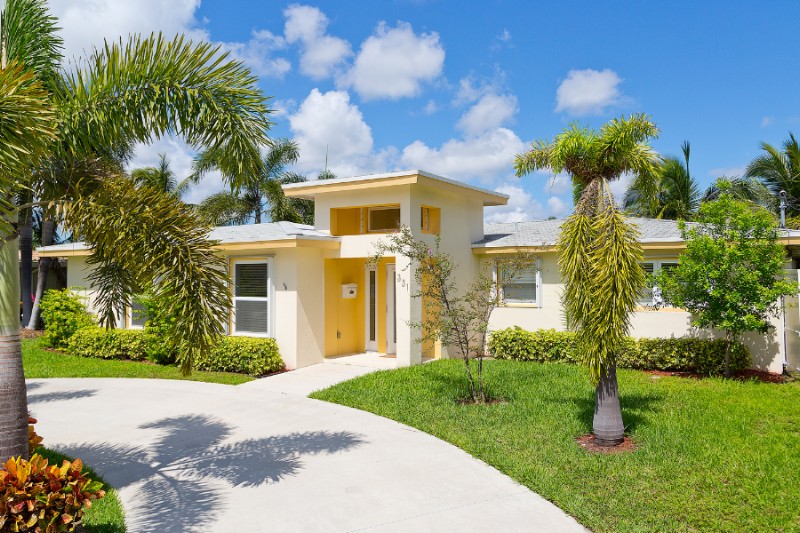 Welcome to Pompano Palms Paradise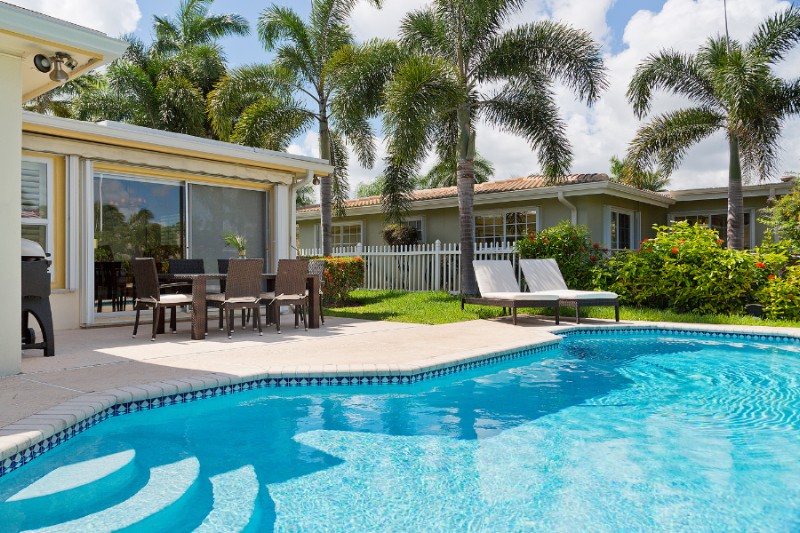 Heated pool for those few colder months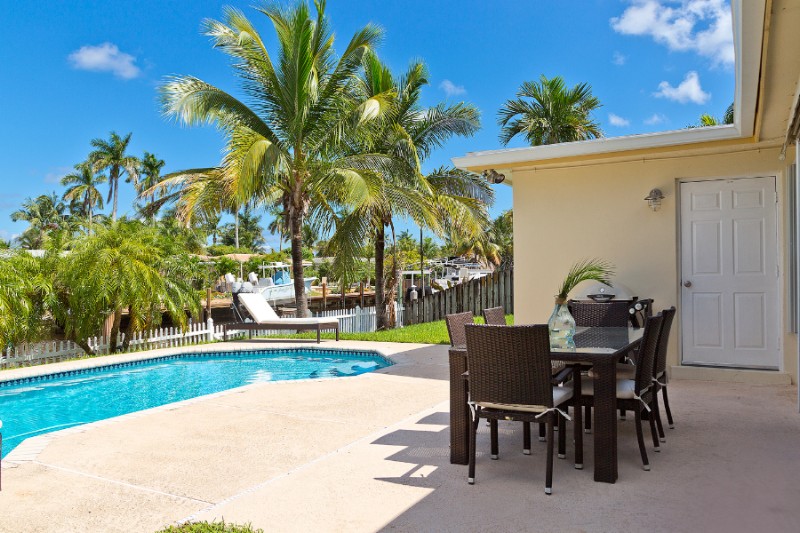 Large outside patio table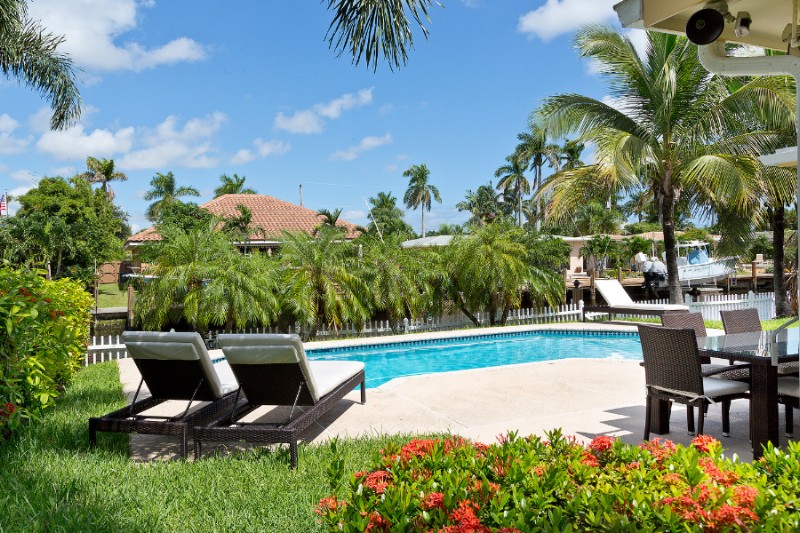 Watch the canal or read a book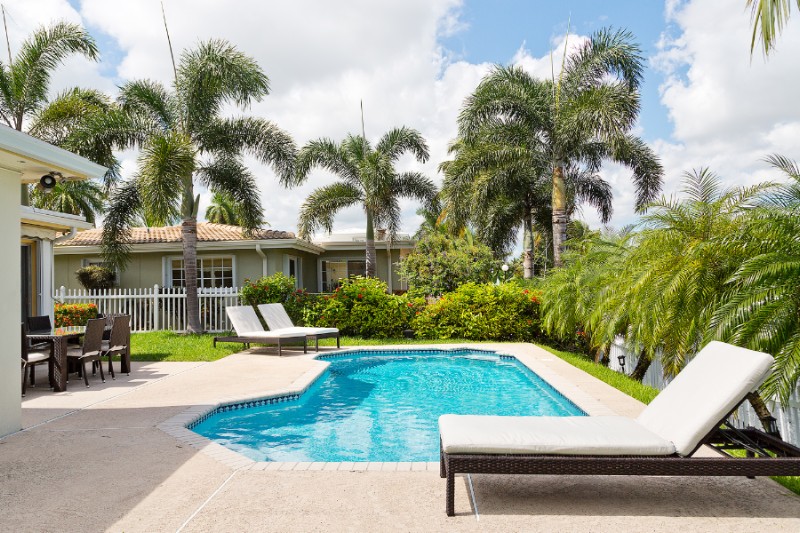 Fall asleep by the pool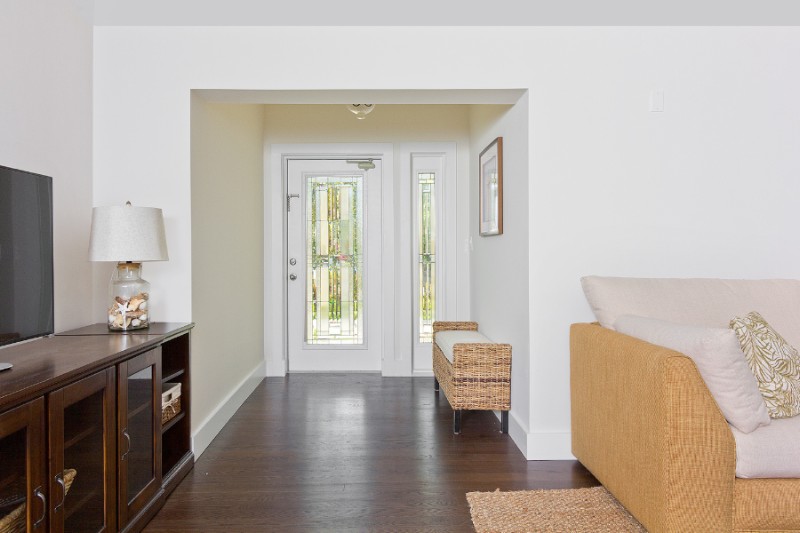 Entrance hall to house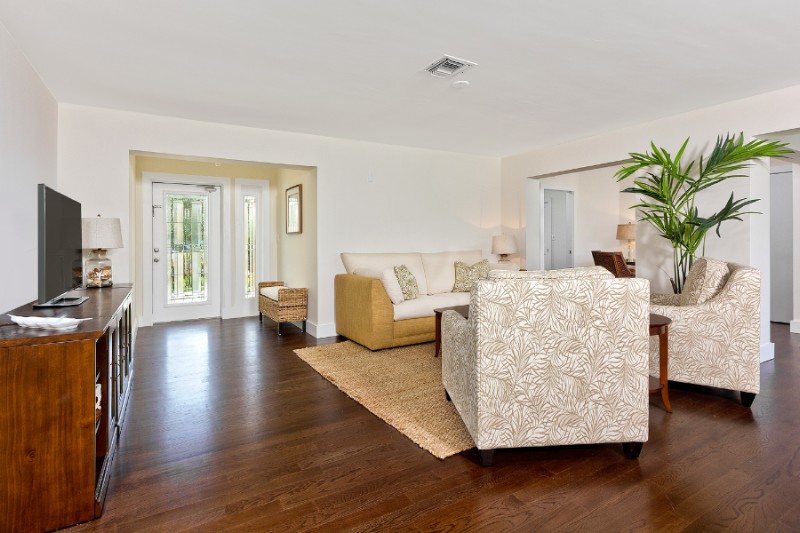 Fully renovated with hardwood floors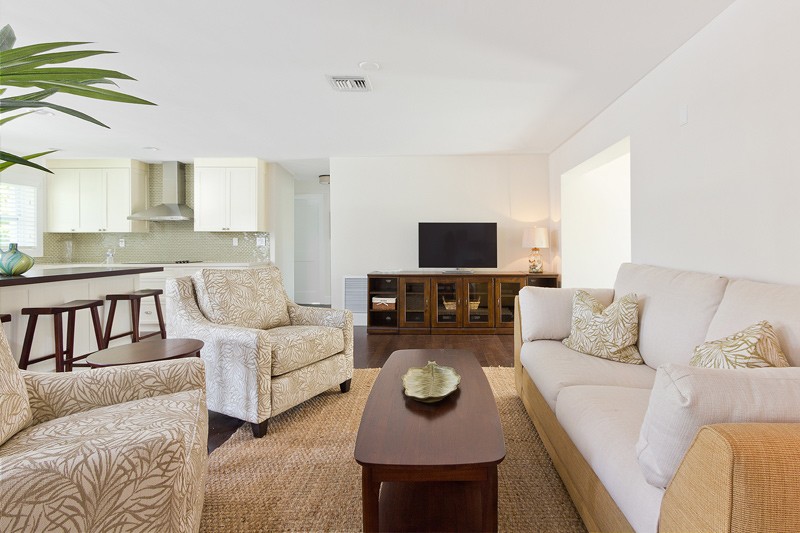 Elegant living room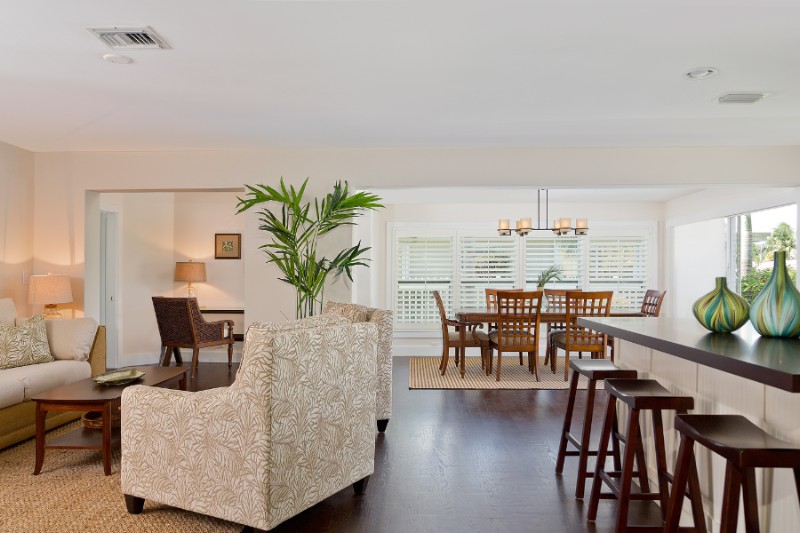 Nice open floorplan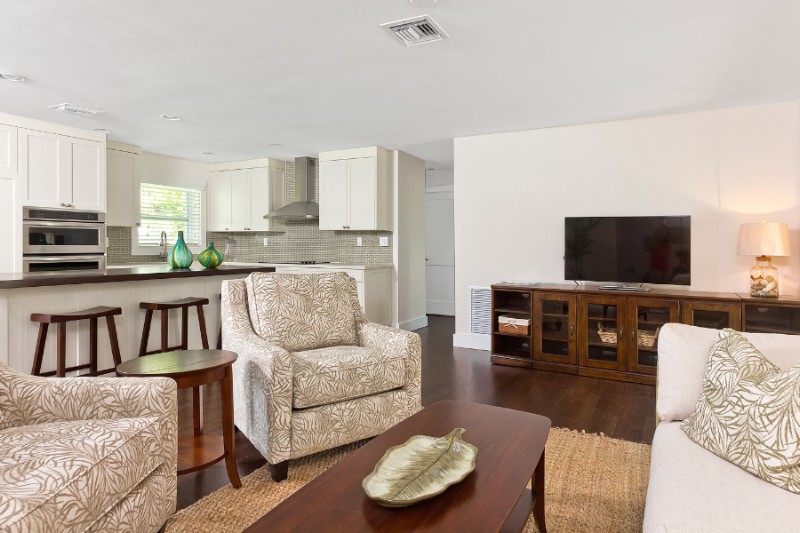 Comfortable sofa chairs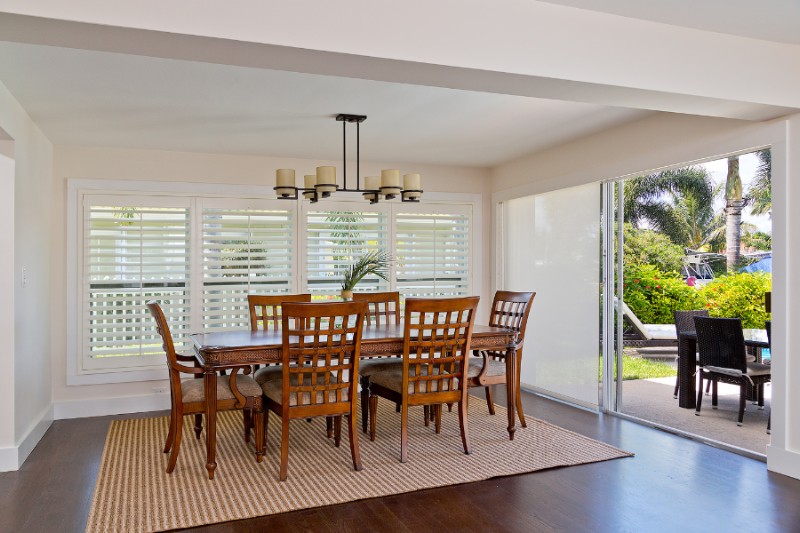 Dining room with acces to the outside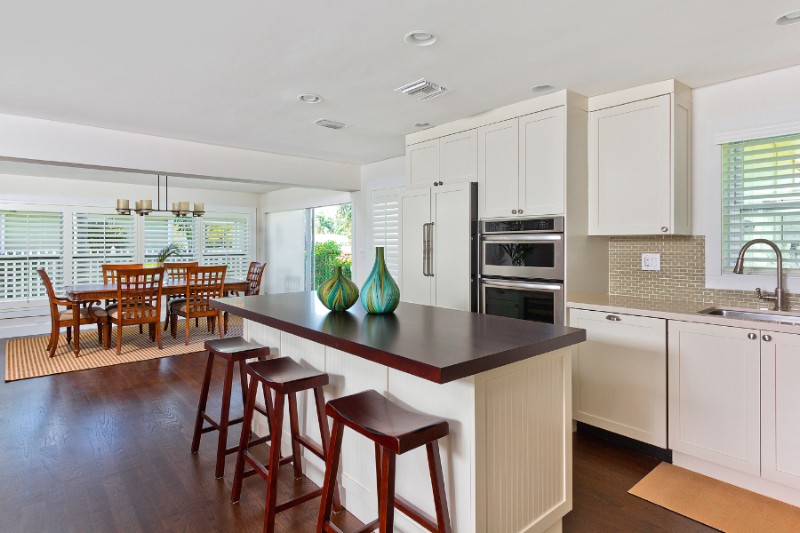 Modern kitchen is great for entertaining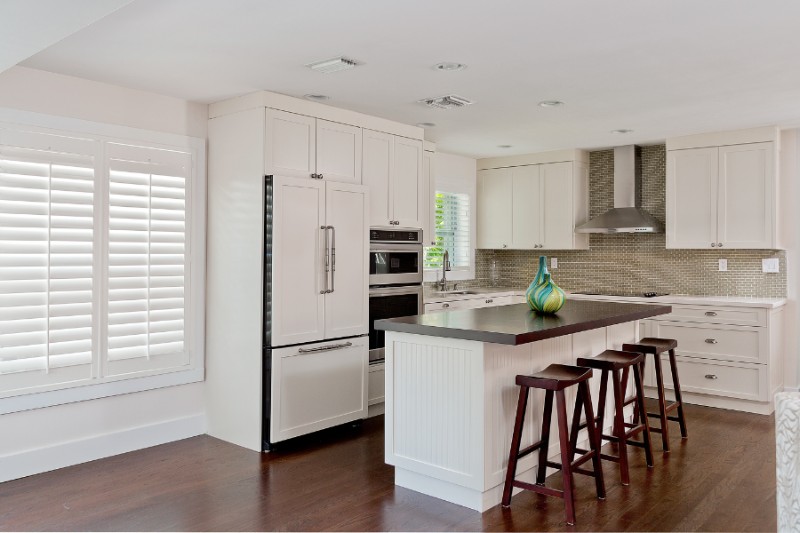 Modern, white and bright kitchen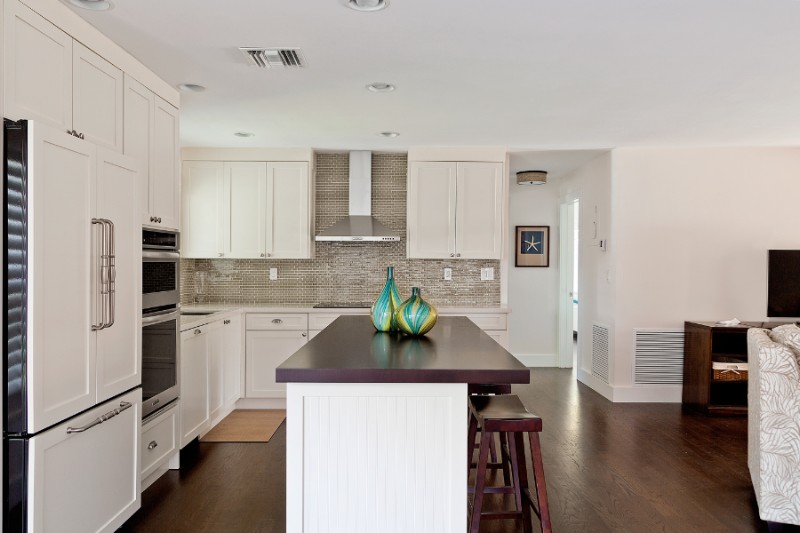 Modern kitchen with mosaic backsplash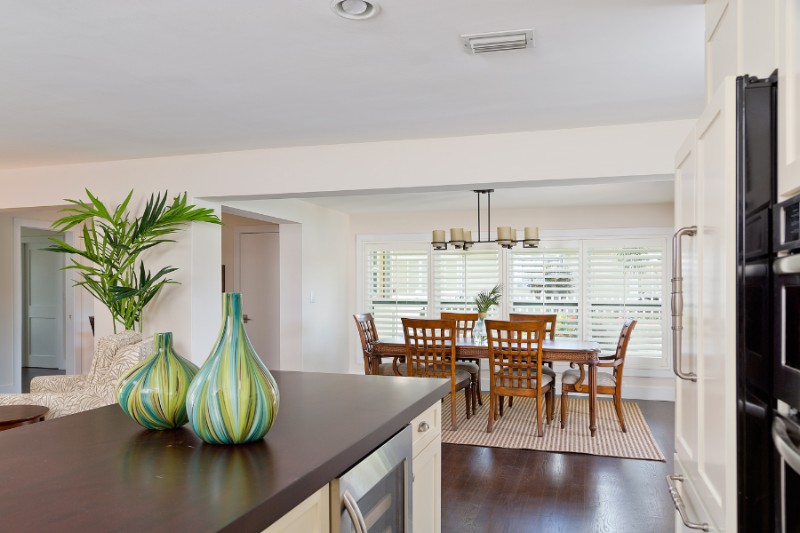 It's all in the details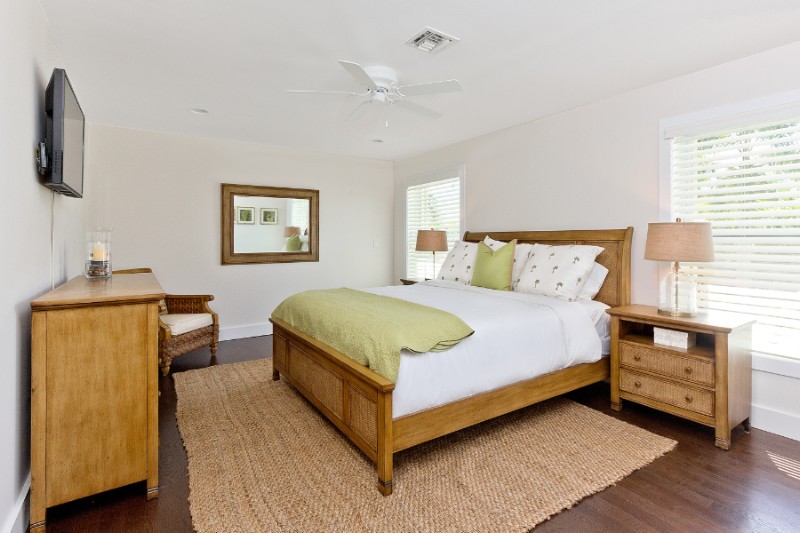 Master bathroom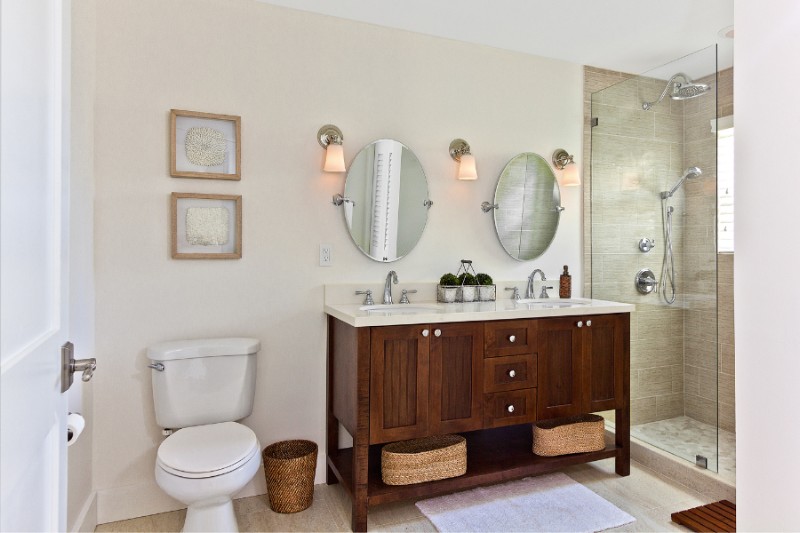 Master bathroom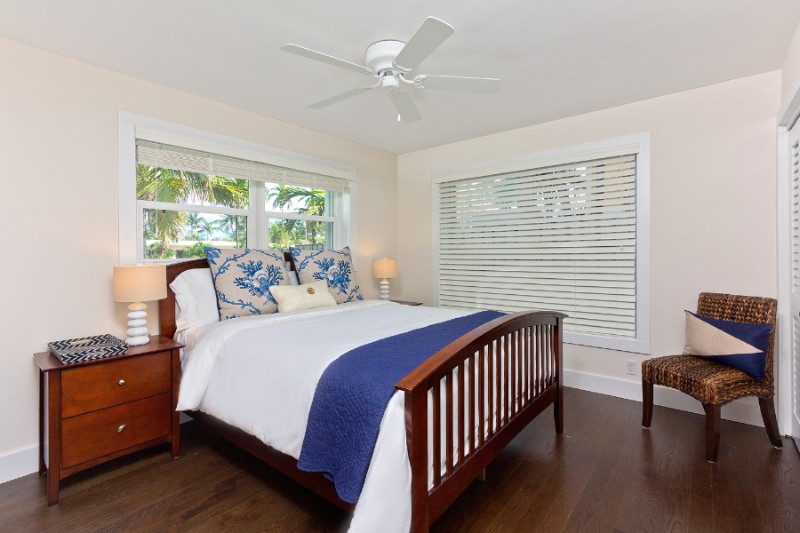 Second bedroom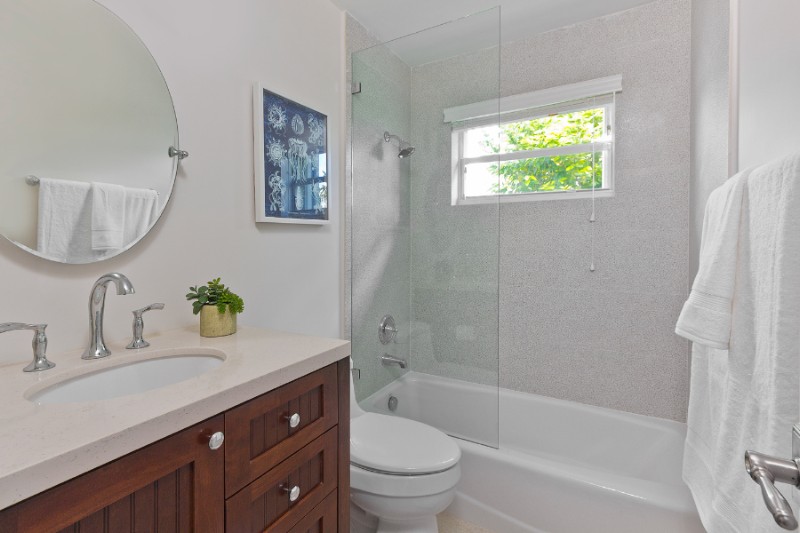 Second full bathroom
Third bedroom with two twins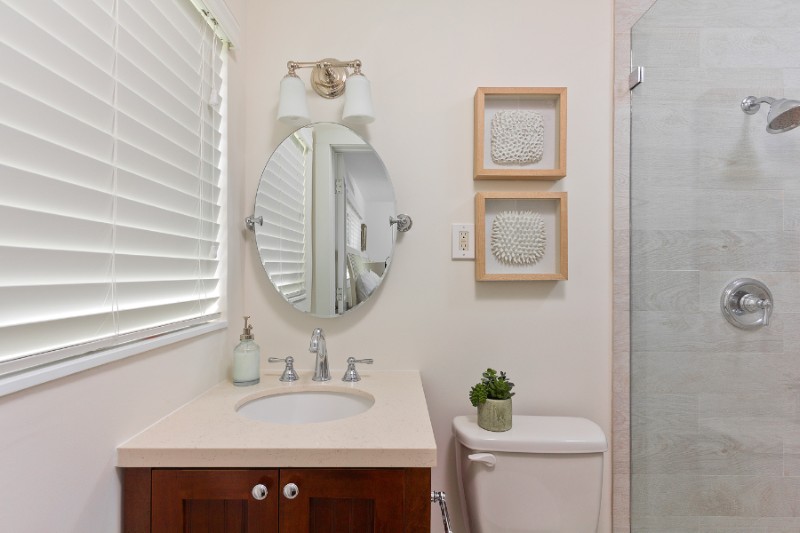 Third full bathroom
Feb 2019
S
M
T
W
T
F
S
1
2
3
4
5
6
7
8
9
10
11
12
13
14
15
16
17
18
19
20
21
22
23
24
25
26
27
28
Mar 2019
S
M
T
W
T
F
S
1
2
3
4
5
6
7
8
9
10
11
12
13
14
15
16
17
18
19
20
21
22
23
24
25
26
27
28
29
30
31
Apr 2019
S
M
T
W
T
F
S
1
2
3
4
5
6
7
8
9
10
11
12
13
14
15
16
17
18
19
20
21
22
23
24
25
26
27
28
29
30
May 2019
S
M
T
W
T
F
S
1
2
3
4
5
6
7
8
9
10
11
12
13
14
15
16
17
18
19
20
21
22
23
24
25
26
27
28
29
30
31
Jun 2019
S
M
T
W
T
F
S
1
2
3
4
5
6
7
8
9
10
11
12
13
14
15
16
17
18
19
20
21
22
23
24
25
26
27
28
29
30
Jul 2019
S
M
T
W
T
F
S
1
2
3
4
5
6
7
8
9
10
11
12
13
14
15
16
17
18
19
20
21
22
23
24
25
26
27
28
29
30
31
Aug 2019
S
M
T
W
T
F
S
1
2
3
4
5
6
7
8
9
10
11
12
13
14
15
16
17
18
19
20
21
22
23
24
25
26
27
28
29
30
31
Sep 2019
S
M
T
W
T
F
S
1
2
3
4
5
6
7
8
9
10
11
12
13
14
15
16
17
18
19
20
21
22
23
24
25
26
27
28
29
30
Oct 2019
S
M
T
W
T
F
S
1
2
3
4
5
6
7
8
9
10
11
12
13
14
15
16
17
18
19
20
21
22
23
24
25
26
27
28
29
30
31
Nov 2019
S
M
T
W
T
F
S
1
2
3
4
5
6
7
8
9
10
11
12
13
14
15
16
17
18
19
20
21
22
23
24
25
26
27
28
29
30
Dec 2019
S
M
T
W
T
F
S
1
2
3
4
5
6
7
8
9
10
11
12
13
14
15
16
17
18
19
20
21
22
23
24
25
26
27
28
29
30
31
Jan 2020
S
M
T
W
T
F
S
1
2
3
4
5
6
7
8
9
10
11
12
13
14
15
16
17
18
19
20
21
22
23
24
25
26
27
28
29
30
31
---
We had a wonderful and relaxing vacation in Pompano. The house was beautiful and very comfortable for all! It was a quick drive to the beach and we enjoyed doing our runs through the area neighbourhoods. The pool and property were very clean and well maintained. We would definately go back to this house.
---
The house was better then we expected. I would recomend this house to all friends and I love to come back.
---
This is our 4th year staying in a Home managed by Superior Florida Rentals. Once agan we had an Amazing time. The home was nice and the Property Management staff was very accomadating. This house was clean and spacious for all 7 of us. The pool and out door area was Great for enjoying the Florida Sunshine and some fishing in the canal. Highly recommend this location for anyone looking for a home to accomodate 8. Great location as well, neighbors were very friendly too!
---
Property is as in photos. The house was clean and everything was in good working order.
We were returning from a 2 week cruise and spent most of the week at the house enjoying the pool and backyard.
---
Great relaxing vacation with the family! Place was clean and decorated nicely. Beds were very comfortable, pool was awesome. Kids had a great time! Management was helpful and the area was peaceful and quiet but not a boring place.
---
We recently spent 1 week at Pompano Palms Paradise and it really was paradise! It was a roomy, well-equipped home perfect for 4 adults. The online pictures and description are a true reflection of this wonderful property. We contacted the company about a small problem with the pool and they sent someone to the house within 2 hours of our call. I would definitely recommend this property.
---
We absolutely loved this house! Clean, well maintained grounds and spotless interior. The kids (3 and 8) loved the pool and their room equipped with toddler bed and TV. Choosing this place made the trip AND our first AirBnB experience a great one.
---
Very comfortable and quiet place
---
We are so satisfied with our stay in the house! The house has a lot of space and is beautiful furnished and decorated. Nice and clean! The location is quiet and safe, close to everything you´ll need
---
We stayed for the Fort Lauderdale Boat Show. The house was very clean and well appointed. It has a very comfortable feel. The patio and pool were a great place to relax after a long day. A great property to stay!
---
A great house. Very clean, well equipped and obviously looked after. Quiet and friendly neighbourhood. Management team were friendly and helpful. Pool was nice and warm too. We're looking forward to returning in 2019.
---
Our stay at Pompano Palms Paradise was a complete success. Nice house, plenty of space and ideal for families with small children. The garden was nice and protected from the canal with fence. Nice swimming pool and grass lawn. The kids just loved the place!
---
Home was well kept, spotless, updated with full amenities. Webcoukd not think of anything missing
---
Wow. The entire family loved it. We will go back that's for sure. The house was clean, well decorated, well equipped, comfortable, etc. Thanks again to Niklas from HomeAway. Congratulation to the owner. You guys have taste.
---
---
Excelent place to hav a wonderful vacations in family
To clean and comfortable big house. Wonderful view
---
Ok house not clean down beds pool heated not work properly litte SMS house
---
I have written on Facebook my experience.
---
1683 Square Feet
156 Square Meters
3 Bedrooms
3 Bathrooms
Sleeps 7
---
Baby Crib
Queen
Shower
Toilet
Tub
---
---
DVD Player
Satellite / Cable
Television
---
Clothes Dryer
Garage
Heating
Internet
Iron & Board
Linens Provided
Living Room
Parking
Telephone
Towels Provided
Washing Machine
---
Coffee Maker
Dishes & Utensils
Dishwasher
Kitchen
Microwave
Oven
Pantry Items
Refrigerator
Stove
Toaster
---
---
---
Bicycles
Kayak / Canoe
Lawn / Garden
Outdoor Grill
---
Children Welcome
Non Smoking Only
Pets Not Allowed
Wheelchair Accessible